'Avengers 2' Locked for Summer 2015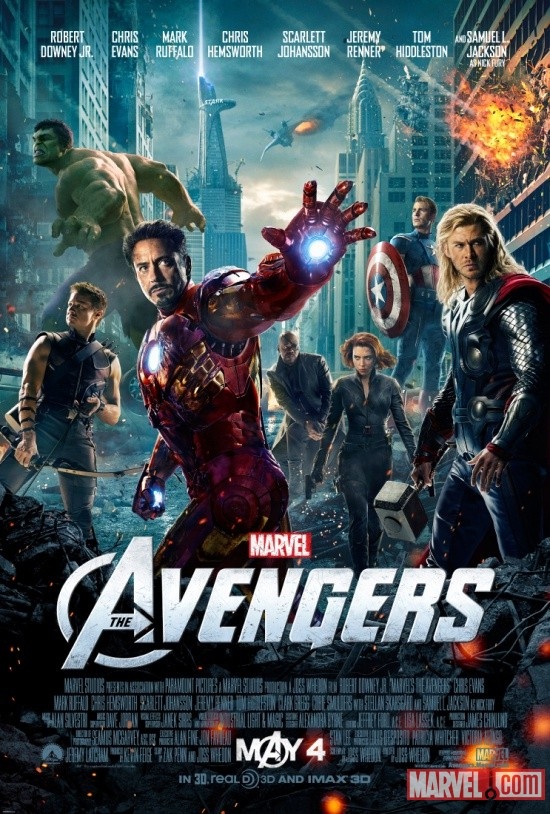 Years in the making and still one of the biggest risks Hollywood has ever taken, The Avengers wowed audiences, critics and business-minded folk alike when it climbed its way to a massive box office total upwards of $617 million (with nearly $1.5 in worldwide earnings). Sequel talk was inevitable, but with a full slate of "Wave 2" films announced at Comic-Con, a timeline for when an Avengers 2 could hit theaters was murky at best.
Details started solidifying when Joss Whedon was officially announced as the director of Avengers 2 and declared a mastermind behind the future of Marvel Comics' big screen prospects. That was a step in the right direction, but now fans have some solid news: an end date. Whedon's Avengers 2 will land in theaters on May 1, 2015.
The film follows a sizable collection of locked and loaded Marvel movies: Iron Man 3 (May 3, 2013), Thor: The Dark World (November 15, 2013), Captain America: The Winter Soldier (July 22, 2011), and Guardians of the Galaxy eyeing August 1, 2014. Unknown is whether Edgar Wright's Ant-Man will make the release date cut for possible inclusion in the Avengers 2 roster.
Follow Matt Patches on Twitter @misterpatches
[Photo Credit: Walt Disney Pictures]
More:
'The Avengers' Joins 'Titanic' and 'Avatar' in $600 Million Club
'Iron Man 3' Footage Keeps Up the 'Avengers' Thrills
'Avengers' Fever Spreads: 'Justice League,' 'Wonder Woman' Movies Find Writers