'Avengers' at Tribeca: Do Blockbusters Help or Hinder Festivals?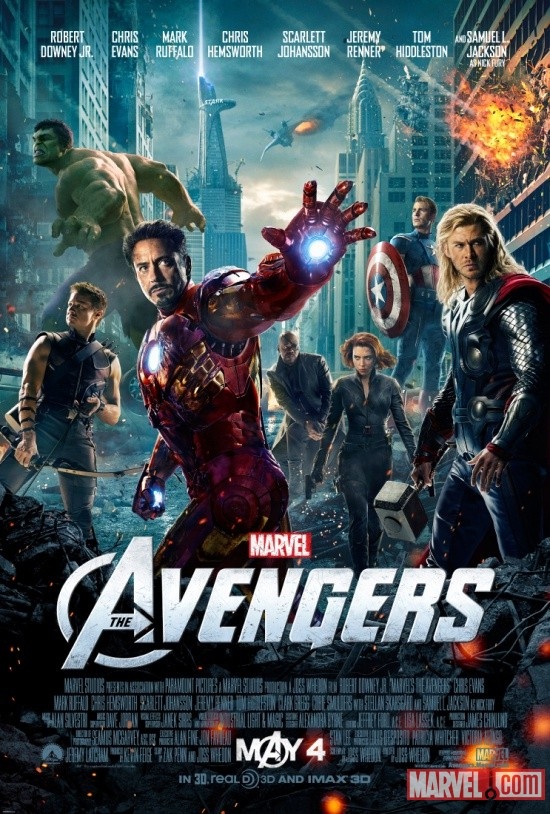 This morning, Disney and the Tribeca Film Festival announced that the superhero blockbuster The Avengers would close out the 11th year of the New York City-based fest. Snagging the film to wrap up the cinematic celebration is a big get for Tribeca, which in past years has attracted reasonably famous faces and their relatively obscure indie ventures, along with a host of foreign and no name titles that, while rarely finding wide release distribution deals, find their niche audiences, one way or another.
While having a movie as big as The Avengers to tout in conjunction with the fest is a win for Tribeca — ensuring a red carpet extravaganza with the likes of Robert Downey Jr., Chris Evans, Chris Hemsworth, Mark Ruffalo, Samuel L. Jackson, Jeremy Renner, Scarlett Johansson and director Joss Whedon — reactions from the indie-centric crowd were less than warm. HuffPo gathered a few sarcastic Twitter reactions poking fun at the announcement: "I can think of no better way to celebrate independent cinema," and descriptions of Avengers as "a small art-house film about men in tights." With so many smaller films on their slate desperately seeking audiences to experience them for the first time, does a festival like Tribeca really need to be pushing an extravagantly budgeted Hollywood blockbuster?
Convincing people to take interest in a film festival, even one as high profile as Tribeca (created by NYC patron saint Robert De Niro in the wake of 9/11, as a way of rebuilding and treasuring the community), is no easy task. If the goal is to program new filmmakers, new films, material that one wouldn't find in their local multiplex, then an event needs a hook to get people interested. Tribeca landing a high profile release is a sign of clout, and they need all the muscle they can get to continue rubbing shoulders with big boys like Sundance, Cannes and the Toronto Film Festival. Identity is key, and Tribeca makes a wise choice with Avengers — as we've seen in the countless stills and trailers, the comic book team-up is a New York movie, after all.
Avengers is easily the biggest grand finale Tribeca has ever unveiled, but it's had similar success stories with premieres. This year, Jason Segel and Emily Blunt's rom-com Five Year Engagement will open the festival, joining the ranks of Mission Impossible III, Shrek Forever After and Attack of the Clones as Tribeca kick-offs. But which Tribeca debuts and competition films stand out as breakouts in those years? Compare that to last year's premiere: Cameron Crowe's The Union, a documentary chronicling the musical collaboration between Elton John and Leon Russell. Much less shiny, but then again, there are 2011 Tribeca premieres that you can see right now (check out two fascinating films currently in theaters/VOD, Detachment and Jiro Dreams of Sushi). Bigger may not always be better.
Avengers producer Kevin Feige sums up nicely in the official announcement why Tribeca hosting The Avengers is ultimately a great opportunity: "We are proud that Marvel's The Avengers is the closing film of this year's Tribeca Film Festival and we are excited to welcome local heroes to the screening as special guests. We all know and love our iconic Super Heroes, but when it really counts, it's our real-life heroes who save the world every day by making it a better place for all of us." The festival will invite members of the NYPD and FDNY community to enjoy the closing night screening — that's a win, whatever impact Hollywood has in the world of film fests.
What say you? Find Matt Patches directly on Twitter @misterpatches and remember to follow @Hollywood_com!
More:
Watch the Epic Final Trailer for The Avengers
Which Sundance Movies Should You Keep on Your Radar in 2012?