'Avengers' Fever Spreads: 'Justice League,' 'Wonder Woman' Movies Find Writers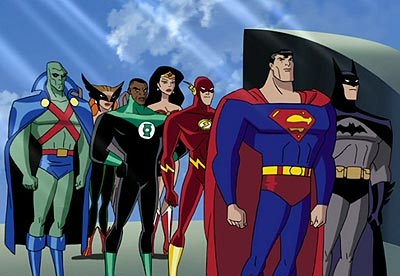 Screenwriter Will Beall must have a thing for mismatched do-gooders joining forces to take on a nefarious force of evil. But, really, who doesn't? The man who scripted the forthcoming crime drama Gangster Squad is applying his knack for spinning tales of heroes banding together to the world of DC Comics: Variety reports that Warner Bros. has hired Beall to write the developing Justice League movie.
For those unfamiliar, the Justice League is comprised of a collection of comic book characters from the DC universe. The most prominent League members include Superman, Wonder Woman, Batman, Aquaman, Green Lantern, The Flash, and the Martian Manhunter. Additional characters that have been affiliated with the Justice League include Hawkgirl, the Atom, and Plastic Man, among others.
A Justice League movie has been in talks for some time now, with production experiencing a few stalls. The massive success of The Avengers, a film that embraces a similar concept, must serve as provocation for Warner Bros. to pursue this project. Anticipation about the imminent The Dark Knight Rises and the developing Man of Steel film are also fanning the flame of a Justice League flick. On a related note, Warner Bros. has hired Green Lantern writer Michael Goldenberg to handle the script for a Wonder Woman movie,
Writer Beall is also behind the developing remake of Logan's Run.
More:
'Dark Knight Rises': Video Proof That Everything in the Movie Blows Up
'Gangster Squad': Ryan Gosling Drinks, Womanizes, and Gets Shot At — PICS
Give Wonder Woman a Movie Already! Four Posters for Our Superhero Movies Wishlist