'Avengers' FX Team Proves Its Oscar Worth (while Dabbling in Stop-Motion!) — VIDEO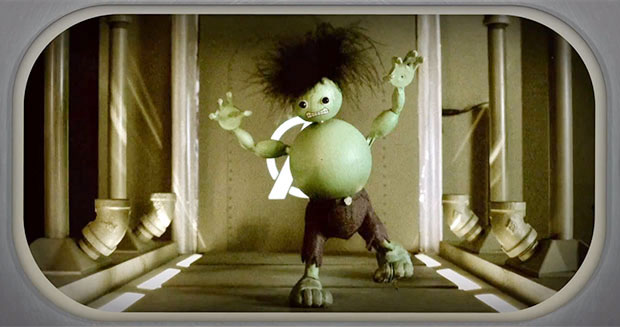 The lo-fi creation of the stop-motion Hulk that opens Industrial Light & Magic's sizzle reel for Marvel's The Avengers isn't all that different from what the visual effects company did to bring the actual movie to life. Hundreds of animators spent countless hours constructing pieces of every scene, every object, every character, integrating them all into a single camera shot, and went frame by frame to ensure that nothing was out of place. ILM doesn't paint in broad strokes — as with stop-motion, they whittle each effect down to its core components and build it back up again.
At Thursday morning's 2013 Oscar nominations, ILM earned their 42nd nomination for The Avengers (and if they take home gold, it will be their 16th win). To prove that the team earned the accolade — and it remind us how freakin' cool Marvel's ultimate superhero movie was this past summer — the effects company released the below reel that pulls back the curtain on their meticulous process. From the sculpting of the Hulk out of the performance of Mark Ruffalo, to the construction of the Helicarrier, to the smashing of aliens into the pavement of New York City, the video is as impressive and nearly as thrilling as the completed shots.
Check out the video — is Industrial Light & Magic the one to beat at this year's Oscars?
[Photo Credit: ILM]
Follow Matt Patches on Twitter @misterpatches
More:
'The Avengers' Money Shot: See How the Effects Team Pulled It Off — VIDEO
Which Superheroes Should Be Added to the 'Avengers' Sequel?
'The Avengers' Behind-the-Scenes Pics: See Joss Whedon as Super-Director

Megan Fox's 12 Hottest Moments (Moviefone)

Ryan Gosling's 'Airbrushed' Abs: Plus 19 More Reasons We Love the Actor (Moviefone)