'Avengers' Galore: 'What We're Doing Here Is Completely Unprecedented' — VIDEO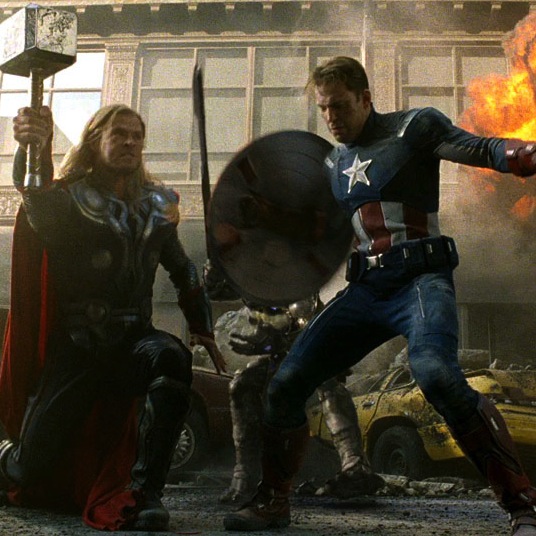 The first trailer for The Avengers was downloaded off iTunes 13.7 million times in its first 24 hours. Anyone wondering what the definition of "anticipation" is now has a clear answer. But that first sneak peek of the epic superhero team up had its problems — the team element felt forced, the playful banter lacking and, for an epic summer event film, the scope was limited (does the entire movie take place on a New York City street?). There was hope, sure, but eyebrows were raised over whether Avengers could deliver on its promises.
Now, a little over two weeks until its release, Avengers is stepping up its game. The curtain is more than pulled back — it's been completely obliterated. Following up a thrilling clip of Scarlet Johansson kicking butt as her superheroic alter ego Black Widow, Marvel/Disney have released a handful of new clips featuring the name cast — including Robert Downey Jr., Chris Evans, Chris Hemsworth and Samuel L. Jackson — unleashing everything they've got. The final snippet of video, a featurette on the making of the film, will sufficiently pump you up. As director Joss Whedon elegantly puts it: "this has never been done before."
And now we finally believe him.
Iron Man Breaks It Down for Loki
Find Matt Patches directly on Twitter @misterpatches and remember to follow @Hollywood_com!
More:
Avengers: Why Is the Hulk So Sad? — PICS
Final Avengers Trailer: Can You Say Epic?