'Avengers': How it Fares vs. Other Superhero Films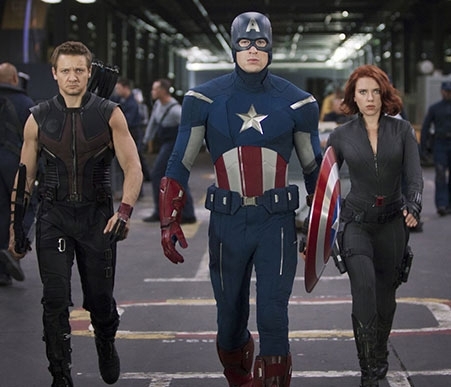 When it comes to superheroes, this weekend's opening release of The Avengers proved that more is always better. The superhero team featuring Iron Man, Captain America, The Hulk, Thor, Hawkeye, and Black Widow, raked in more than $200 million in box office sales — making it the biggest opening of all time! 
While that is indeed a super-power achievement, the Marvel Comics clan are less impressive when they are forced to battle evil on their own.
Even a technologically advanced superhero like Iron Man couldn't come up with numbers anywhere close to The Avengers when it first debuted four years ago. The 2008 film starring Robert Downey, Jr.  grossed $98.6 million in box office sales its opening weekend, and that far exceeded its superhero counterparts. 
While
Thor
earned the title as having the highest-grossing opening weekend for a superhero film in 2011 it took in far less, $65.7 million.