'Avengers' on Blu-Ray: 5 Reasons You Need This Disc Right Now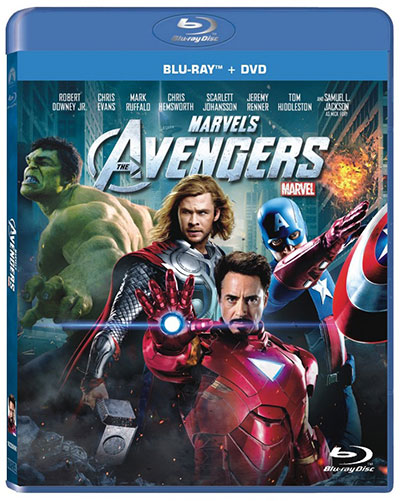 Chance are you saw The Avengers in theaters at the start of the summer, and if you did, you've probably been waiting patiently as its Blu-ray release approached, hoping it would deliver a healthy dose of special features to quell your thirst for superhero action. Well, you're in luck, because the day has arrived and the Blu-ray is full of nerdy, and some not=so nerdy, goodness. 
And we're a fan of making it easy for you, so naturally, we've got a list of the five reasons Avengers fans need to get their hands on a copy immediately:
The audio commentary on the disc isn't a group of producers, the director, and an actor all fighting for the chance to insert the funniest anecdote. Nope. It's just director Joss Whedon, king of all geekdom, kicking back and telling you about his movie for the entire 143 minutes. Warning: You may experience the sensation of actual friendship with Mr. Whedon. While this is totally awesome, it is, unfortunately, not real.  
2. 3D? We Don't Need No Stinkin' 3D!
The Avengers was mind-blowing in 3D. You know. I know it. Everyone knows it. And even though the film was created for the 3D format, all you need is a decent-sized television and a Blu-ray player to experience the film in all its brilliant color and effects. Sure, the Helicarrier is much more dramatic in 3D, but on Blu-ray it's still pretty mind-blowing.
3. What's Better Than Joss Whedon Teaming Up With The Avengers? Joss Whedon Teaming Up With The Avengers and Lizzy Caplan.
The special features include a short film called
Marvel One Shot: Item 47
starring Caplan as a renegade and petty criminal on the run with her boyfriend. There's just one small issue: they're packing some serious (and rather
alien
) heat. 
4. Ohhhhh, That's How They Did That!
It may be expected on a Blu-ray for a film of this magnitude, but the featurette called "A Visual Journey" takes us behind the scenes to see just how much of this expansive S.H.E.I.L.D. universe is real, and how much is a manifestation of movie magic. Some of it will actually surprise you. 
Not really, but the gag reel is pretty long and feels more like that time you and your friends got a little tipsy and tried to make a movie than it does a bunch of professional Hollywood goofballs mugging for the inevitable special features reel. So basically, it's awesome. 
The Avengers is on Blu-ray in the U.S. now. 
[Photo Credit: Marvel]