Captain America Wants You to Check Out These 'Avengers' Propaganda Posters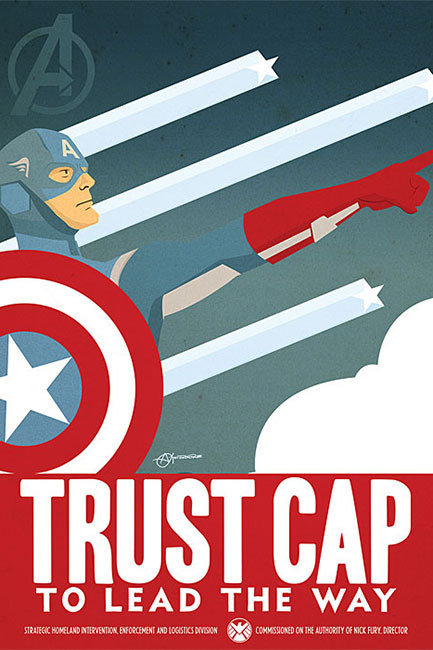 Adam Levermore via thinkgeek.com
If, for some strange reason, you didn't want to be part of The Avengers or help S.H.I.E.L.D. protect the planet, get ready to change your mind. Graphic artist Adam Levermore has designed an amazing series of Avengers posters in the style of World War II recruitment propaganda. All of the major characters are featured in bold, vintage-inspired illustrations and patriotic captions that urge you to "Trust Cap to Lead the Way" and find "Victory Through Science" with Iron Man and the Hulk. The army might have had an easier time getting soldiers to enlist if the original posters featured superheroes instead of Uncle Sam.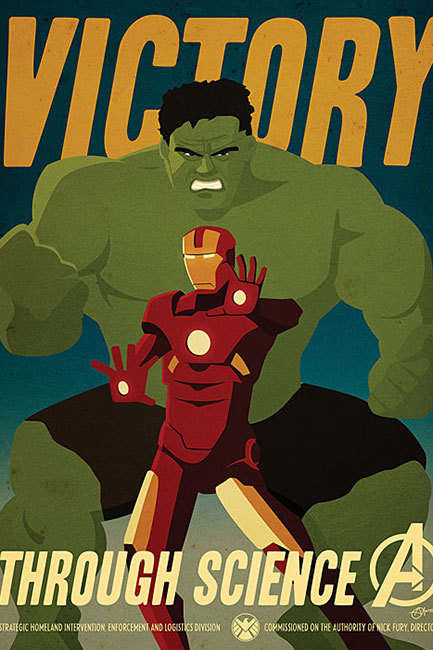 Adam Levermore via thinkgeek.com
Even the non-superheroes get their chance to shine, with Agent Coulson, Agent Hill and Nick Fury on a S.H.I.E.L.D. recruitment poster that assures its audience that the organization is "Shielding the Planet." Levermore even managed to perfectly capture Fury's perpetual look of disinterest. Unfortunately for Loki fans, he's the one character that isn't featured on a poster, presumably because he already finds it quite easy to recruit minions. However, since the posters have recently gone viral, there's always the chance that Levermore could add him to the collection. 
If you can't go on living without these posters hanging on your walls – or if they'd make a perfect birthday or holiday present for a Marvel-obsessed friend — the whole set is available to purchase through ThinkGeek, and check out the posters for S.H.I.E.L.D., Thor, and Black Widow and Hawkeye below.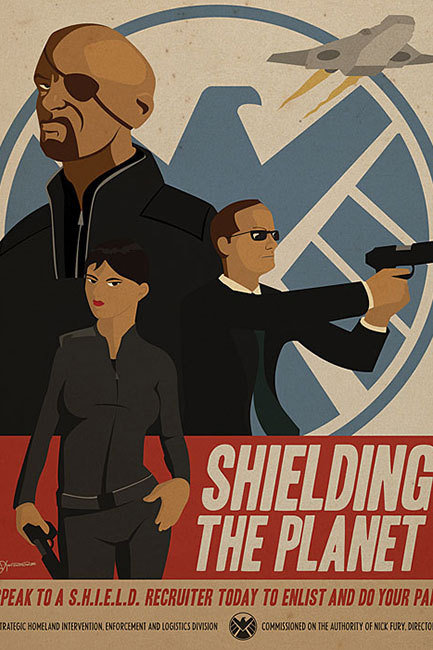 Adam Levermore via thinkgeek.com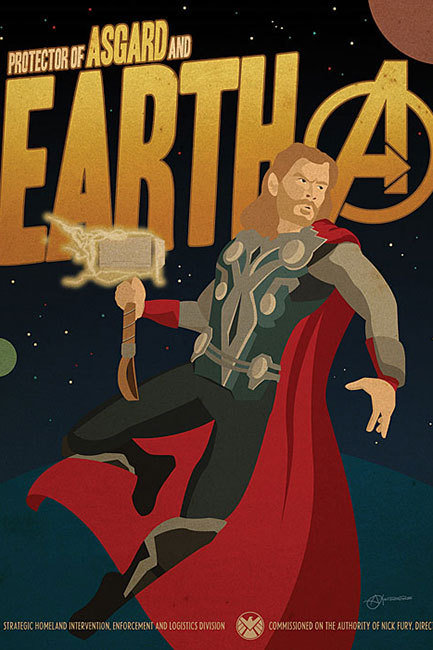 Adam Levermore via thinkgeek.com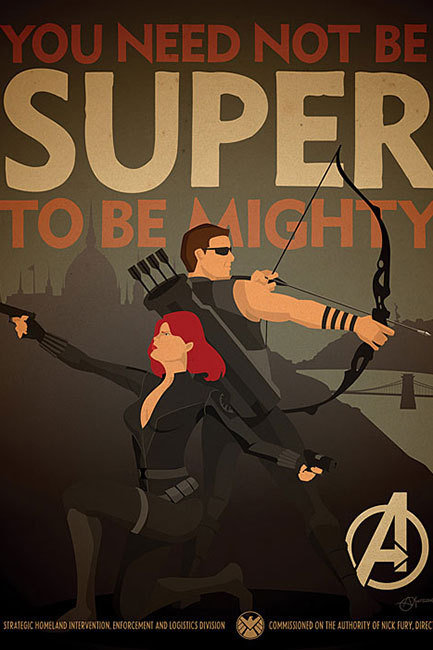 Adam Levermore via thinkgeek.com