In this week's Bad Teacher, Cameron Diaz stars as the foulmouthed, drug-and-alcohol-addicted Ms. Halsey. Not exactly the stuff the National Teacher of the Year committee is looking for, but such traits would likely be applauded by her bad-teacher predecessors. Here are some of our favorite movie educators who should've never been hired.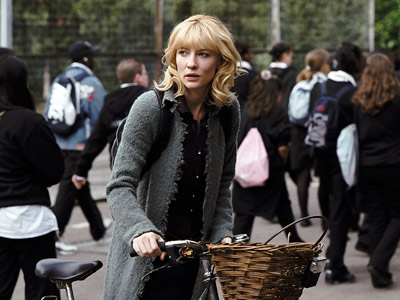 Mrs. Hart, Notes on a Scandal
The idea of Cate Blanchett hooking up with a much younger guy is the stuff of many a mental porno, but the real-world – and very topical – notion of a female teacher, no matter her hotness, giving in to the advances of a hormone-afflicted underage male student would inflict incalculable damage upon him. Probably.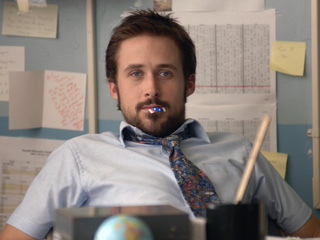 Mr. Dunne, Half Nelson
What's worse than smoking crack in the girls' bathroom of the middle school at which you are a teacher? Getting caught by one of your students! Ryan Gosling's Mr. Dunne ultimately cleans up his act a bit with the help of said student, and the movie itself is a masterpiece, but…yeah, crackhead teachers shan't hit the pipe on school grounds.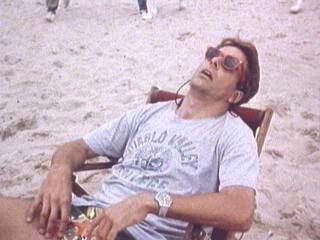 Mr. Shoop, Summer School
Mark Harmon seems like precisely the type of summer-school teacher one would hope to be stuck with for a few months: You don't wanna be there, neither does he. Need to go to the "lavatory" (aka skip the day of school)? Shoop understands. Field trip to the beach? Petting zoo? He's in. Apparently that's considered bad teaching. Luckily for education purists – and somewhat unluckily for viewers – Shoop ultimately turns things around.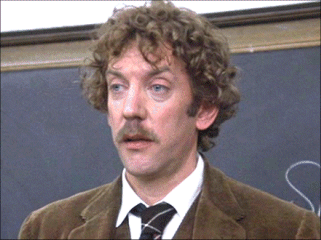 Mr. Jennings, Animal House
Even in the moral free-for-all that was the '70s, it couldn't have been OK for a teacher to moonlight as a pot middleman for students, when not sleeping with them. Mr. Jennings' real crime, though, is that he has a tendency to walk around bottomless. Which is bad for more than just students' eyes.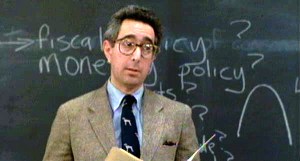 Mr. [Economics Teacher], Ferris Bueller's Day Off
Ben Stein's economics teacher isn't an awful educator per se – it's just that by the time he's done quadruple-calling attendance, class is halfway over, nothing taught or pretend-learned. Nowadays, that'd be sufficient time for students to master (read: get three stars) one, maybe two levels of Angry Birds.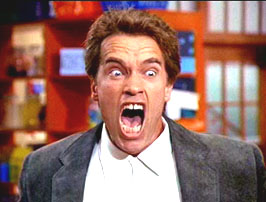 Mr. Kimble, Kindergarten Cop
"It's not a toooomah!" Just because Ahnold gifted us with that gem doesn't make his character's actions – you know, screaming, forehead veins bulging, at his students and treating them overall like they're suspects in a police lineup – as an undercover elementary-school teacher forgivable. OK, maybe it does.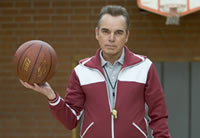 Mr. Woodcock, Mr. Woodcock
A lot of kids look back in anger at their grade-school gym or phys-ed days – and the fallen-jock teacher who bullied them more than motivated. But we're willing to bet that not many – nay, not one person is or has been faced with the prospect of his former P.E. teacher becoming his father-in-law. Mr. Woodcock is "that" guy, with an insult-to-injury last name to boot.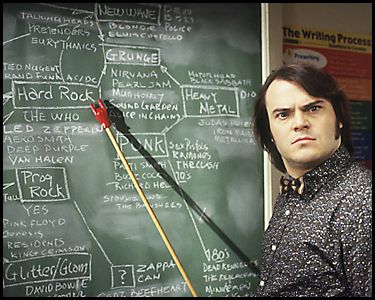 Mr. Schneebly, School of Rock
As most people know, all ends well in this zero-to-hero blockbuster comedy, but Jack Black's Dewey Finn, er, "Mr. Schneebly," doesn't start out very teacherly. In fact, even the redemptive third act, in which he exploits his students' musical abilities, involves some selfishness – but Dewey at least manages to teach his students about rock 'n' roll along the way. Hey, maybe that's where they got the title.