Awkward! The Most Poorly Timed Movies In History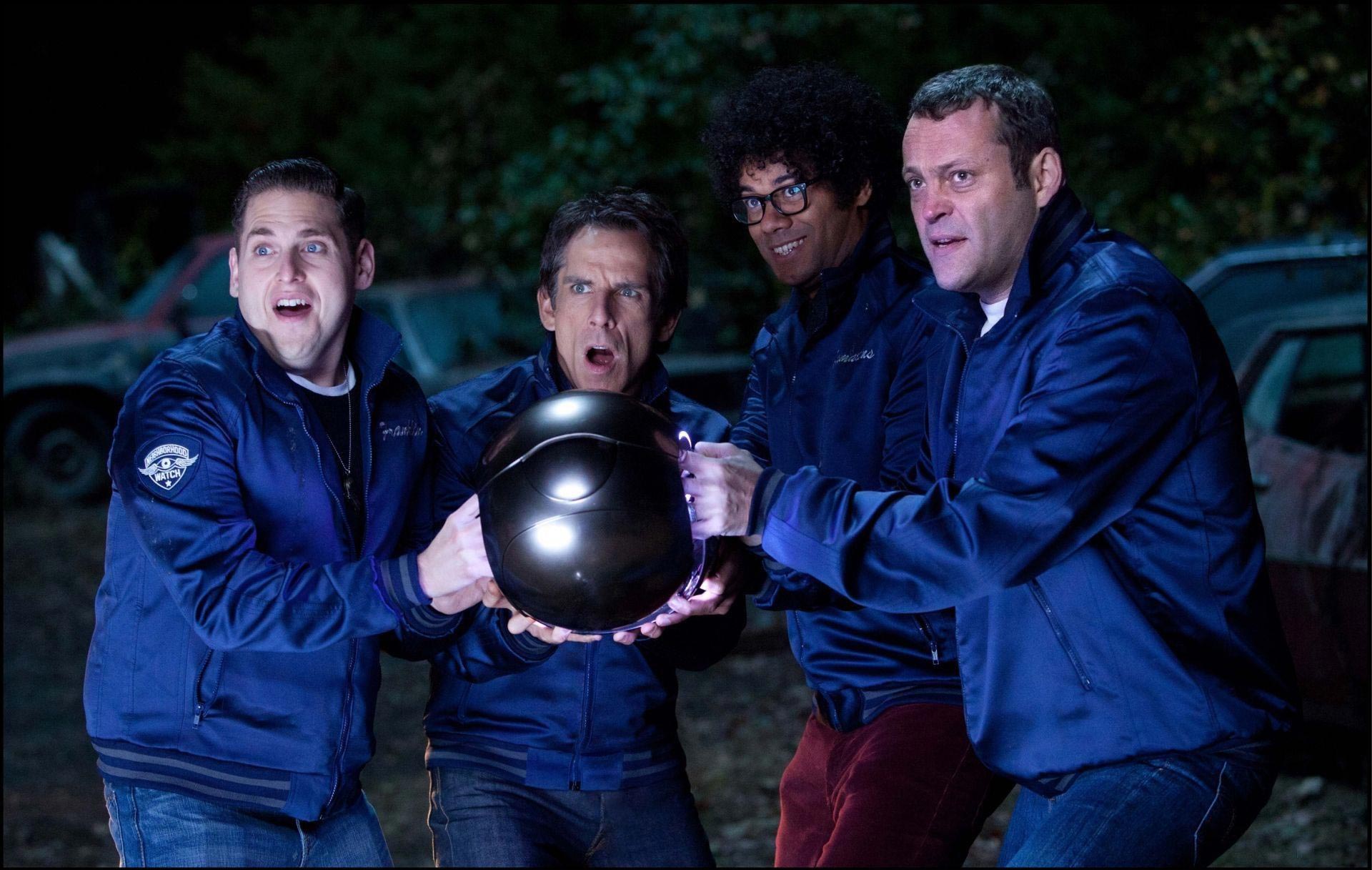 It happens: life. You know? Those moments we all experience where the timing is unfortunate, when something happens that makes you look and feel a little bit uncomfortable. It changes the perception and the like, right? Well, that sometimes happens to movies, too! And not just to The Watch, which is out in theaters now.
You know The Watch, right? It's that movie that used to be called Neighborhood Watch. The one that, on Feb. 29, released its poster picturing gunshots (comedically?) bandied about a "neighborhood watch" sign. Yes, that's right: The poster was released on Feb. 29, a mere three days after the controversial shooting death of Trayvon Martin by neighborhood watch captain George Zimmerman. Yep. Woops. Needless to say, the coincidence was a little too close for most people and felt a bit in poor taste given the circumstances. People were fairly glad to see those marketing materials removed that March.
So a new strategy was born, and that's why now we have jolly middle-aged men engaging in hijinks and general tomfoolery while wearing matching track jackets and being generally overly serious about an extracurricular activity wherein they have no real authority. It's like a bait and switch from the editing room.
Though this awkward fate was not only bestowed on Ben Stiller, Jonah Hill, Vince Vaughn and Co. No, quite the opposite, I'm afraid: There have been more uncomfortable moments in movie history, and we've made a list of the most awkward ones. Because it's better if we have a moment of silence for each of them. Their awkward fates were sealed not of their own volition. It's always better with a little time, a little space.
Awkward! The Most Poorly-Timed Movies: Gallery
[Image Credit: Twentieth Century Fox]
Follow Alicia on Twitter @alicialutes
More:
Facepalm! 15 Fantastic Folks Who Never Received Emmy Nods
'Dark Knight Rises' Foe Bane: 10 Alternative Roles
Celebrity Cheatin' Hearts: 20 Scandals That Rocked the Tabloids