The 'Back to the Future' Time Machine Is Back in Working Order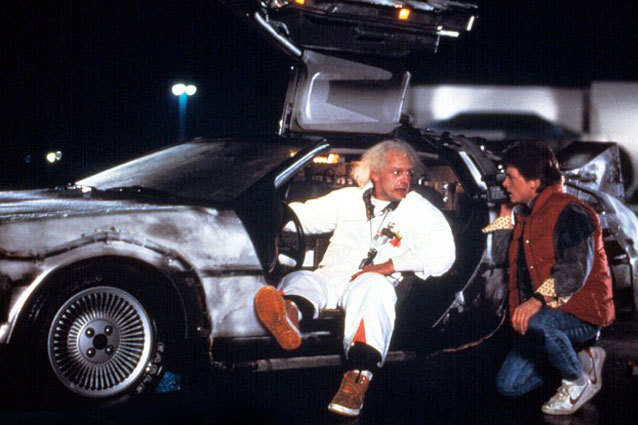 In 1985, Doc Brown completed his passion project: a time travel device built out of a DeLorean DMC-12. Now, 28 years later, the car is back in working order (minus any lingering plutonium particles).
After years of lying dormant at the Universal Studios Theme Park in Orlando, Fla., the original DeLorean "A Car" from Back to the Future (the vehicle used in all the money shots in the trilogy) has been successfully restored to pristine quality and will once again be displayed at Universal's museum. In an announcement video released by the "Delorean Time Machine Restoration," a crack team of tinkerers led by producer/screenwriter Bob Gale and engineers at TemporalFX, fans of Back to the Futurefans can see inside the new and improved DeLorean — which may be even cleaner than when Doc first cobbled it together:
Gale was inspired to restore the iconic car after seeing TemporalFX's replica work on the 2012 commercial for Nike's limited-edition Air Mag shoes. When he was aware of the potential for a full, museum-quality restoration, he took to Facebook and enacted a call to arms. In February 2012, Gale wrote:
"Unfortunately, after years of being displayed outdoors, the elements took their toll on this very special vehicle, so I successfully spearheaded a campaign to do something about it.
"I am calling on all fans who either have original parts from any of the Deloreans from the BTTF Trilogy, or who know of anyone who has such items, to become part of this important project. You may have something we need, or you may be able to help us track down something we need. If so, you'll be duly acknowledged as a contributor to the restoration."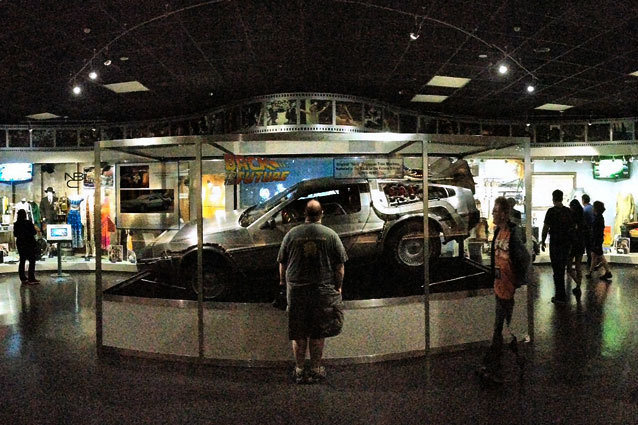 One year later, the restoration is complete. In an interview with BTTF.com, TemporalFX's Joe Walser explains that it was no easy task:
"The thing is, as hard as it is to build a good time machine replica, even one of our incredibly accurate replicas, it's relatively easy compared to restoring the screen-used, hero 'A' Delorean time machine because every single piece HAD to be as accurate as it possibly could be. When you're building a replica, you can decide how forgiving you want to be – but to do it right, to truly nail it… to hold every piece to the highest level of accuracy achievable – well, that's the real trick, and it took the best team in the world an incredible amount of time and effort to pull it off."
With a new shine, the DeLorean is now on display at Universal's museum.
Follow Matt Patches on Twitter @misterpatches
[Photo Credit: Universal Pictures; Facebook]