Top 5 Badass Denzel Movies
He's played a wrongfully convicted prizefighter, a disillusioned soldier, and a virtuous trial attorney – he even starred as Dr. Philip Chandler on St. Elsewhere. But if there's one role Denzel Washington seems born to play, it's the badass. Here are five of Denzel's take-no-prisoners, balls-to-the-wall, get out of my mother effin' way performances.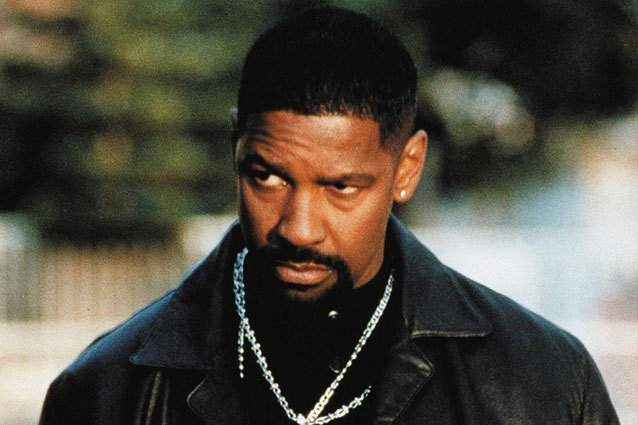 Warner Bros.
5.  Safe House

He's an ex-CIA operative turned international criminal that "only kills professionals." As if killing anyone less would tarnish his badassness.

Badass Scale: 3 out of 5
4.  Flight
A pilot that can fly a plane upside down while high on cocaine is about as badass as they come. Now just imagine what he could do if he was sober?
Badass Scale: 4 out of 5
3.  2 Guns
An undercover DEA agent that can also crack jokes – that's like the definition of badass!
Badass Scale: 4 out of 5
2.  Man On Fire
He's a highly skilled bodyguard whose 9-year-old client has been abducted in Mexico. You'll need an army of men to take this badass down!
Badass Scale: 5 out of 5
1.  Training Day
The man, the myth, the legend was born with Detective Alonzo Harris – still the greatest badass to ever grace a movie screen.
Badass Scale: Too Badass To Count! 
More:
'Sons of Anarchy' Should Have 'Breaking Bad' Clout
'Getaway' is Just A Series of Car Wrecks
How To Make The Next 'Star Wars' Better
---
From Our Partners:


40 Most Revealing See-Through Red Carpet Looks (Vh1)


15 Stars Share Secrets of their Sex Lives (Celebuzz)