Bane, Batman and Exploding Football Fields in 'The Dark Knight Rises' Trailer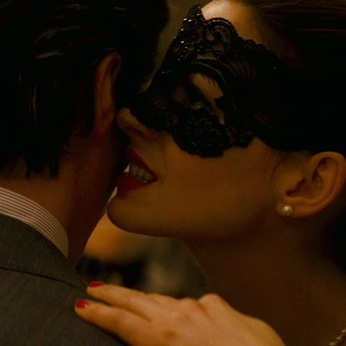 A storm's coming Mr. Wayne
The foreboding whispers of Anne Hathaway's Selina Kyle are only the beginning of the mayhem jam-packed into the latest trailer for The Dark Knight Rises, a spot that features Tom Hardy's brutal Bane, an Inception-esque jail complex and an exploding football field. I have absolutely no idea how any of it connects, but I'm perfectly comfortable allowing director Christopher Nolan's epic imagery blast my retinas into the back of my head. Luxuriate first, digest later.
We've been piling up sneaky paparazzi photos from the set since Day 1 of shooting (including some crazy shots of Christian Bale in Batsuit fighting Bane), and this spot satisfies by teasing those finished images as well as weaving in a few previously unseen teases: Marion Cotillard grinning, Matthew Modine acting smug, Joseph Gordon-Levitt running from…something. Oh, and a flying Batjet thing.
The real question the trailer prompts: can the finished product possibly live up to the hype? I'm crossing my Batfingers.
The Dark Knight Rises hits theaters July 20, 2012, but you can see the new trailer online at Apple and catch an extended prologue playing in theaters with IMAX screenings of Mission: Impossible – Ghost Protocol.
="font-style:>