Barbra Streisand to Perform at the Oscars (We're the Luckiest People in the World!)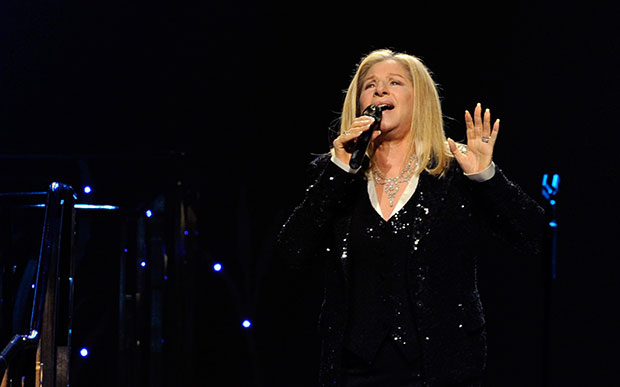 Happy days are here again! Why? Because Barbra Streisand is set to sing at the 85th Annual Academy Awards, making this her first Oscars performance in 36 years. Finally: a return to the way we were. No more tears. She's comin' in (not out) of our lives. Her hiatus hits a stoney end. Send in the clown. Okay, you get the point.
Hollywood.com has confirmed that Streisand will take to the stage at the forthcoming Oscars ceremony to offer a yet unspecified ballad. The last time the beloved icon of stage, screen and song performed at the Academy Awards was in 1977, immediately following the release of her mensa mensa A Star Is Born remake, with a rendition of the feature film's romantic theme "Evergreen."
So what do people want to see Barbra take on this time around? An old classic like "Don't Rain on My Parade"? Or perhaps something more contemporary? Her latest big screen feat, The Guilt Trip, failed to show off her vocal abilities, so it isn't as though she's got a new hit number just aching to make its way onto the Oscars stage. Of course, there is always the chance that she takes the meta route.
In the meantime, have yourself a good cry:
[Photo Credit: David Becker/Getty Images]
More:
Will Justin Bieber Make the Jump to Timberlake Status?
Colton Dixon on His Debut Album, 'A Messenger,' and 'American Idol' Changes

J. J. Abrams and 'Star Wars': Has the Lightsaber Been Passed to the Right Director?