Ben Affleck to Bring 'Tired and Weary' Batman to Thrilling Life in 'Batman Vs. Superman'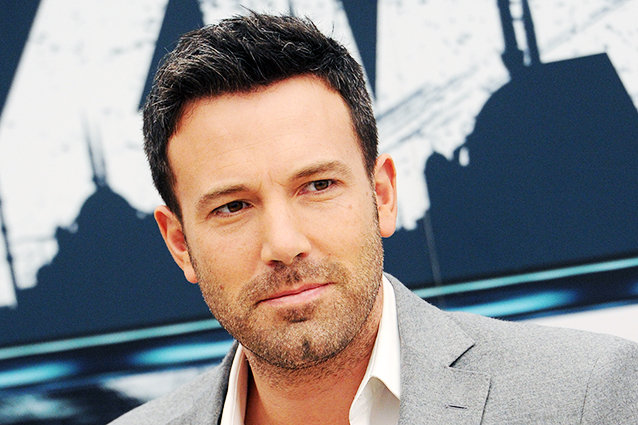 WENN.com
Warner Brothers has taken inspiration from Frank Miller's dark Batman comics. Not for their grit, passion, or unforgiving look at the morality of vigilantism, but for Ben Affleck to play a "tired and weary" Batman. Not old, mind you, but just… tired and weary. Combine that with a wishy-washy Superman who has trouble deciding if he wants to intervene in the mass murder of thousands, and the collection of DC superheroes Warner Bros. is building, and you get what might be the least motivated Justice League of all time (yes, even including Super Friends). We can only imagine how the rest of the team will turn out.*
*Because they have not been written, cast, or even announced yet.
Wonder Woman: If you're adapting Wonder Woman, she's got to be star spangled, and she's got to kick serious butt. And as the only female member of the team, sure, she could be a voice for women to stand up to sexism. But, instead, maybe what we need is a shy and meek Wonder Woman, perfect for a love triangle between exhausted Batman and dispassionate Superman.
Flash: There's no place for jokes in this action packed adventure, so Flash's trademark sense of corny humor has got to go. And that love-hate relationship between Flash and Green Lantern from the animated series? Why not replace that with casual indifference? It'll be edgier.
Martian Manhunter: It's no fun to look at a brooding alien for two hours. (Marvel should know – their big green guy is played by cute-as-a-button Mark Ruffalo!) Fortunately, J'onn J'onzz has the power to shift shape, so he can spend the majority of the movie as a cute CW actor in his first big screen role. And why not throw in a love story? It certainly won't betray the tragedy at the heart of the character.
Aquaman: Eh, cut him.
Green Lantern: Luckily, WB already nailed this one.
More:
'Justice League: The Flashpoint Paradox' Trailer
5 Great 'Batman' Songs
45 Jokes About the Fact That Ben Affleck is Playing Batman
---
From Our Partners:


A Complete History Of Twerking (1993-2013) (Vh1)


15 Stars Share Secrets of their Sex Lives (Celebuzz)