Be 'Brave' and Check Out Image of the Pixar Film's Frightening, Funny Savages

Clearly, the red-haired young heroine in Brave will have to be quite… oh, it's on the tip of my tongue… I want to say "impavid"… in order to share screen time with the three savagely barons depicted in the image from the Pixar film below. As large and rough as they may seem, however, viewers should probably take comfort in knowing that traditionally, large, intimidating forces of this caliber in animated movies often have a good sense of comedy surrounding them. And from the looks of their hairstyles, Brave isn't treading light on the humor.
Speculation permits that the below figures are Lords MacGuffin, Dingwall and Macintosh, voiced respectively by Kevin McKidd, Robbie Coltraine and Craig Ferguson.
Click the below picture in order to see the mighty Merida herself, voiced by Boardwalk Empire's Kelly Macdonald, channeling a blue amorphous spirity in a splendidly awesome way, over on Empire Online.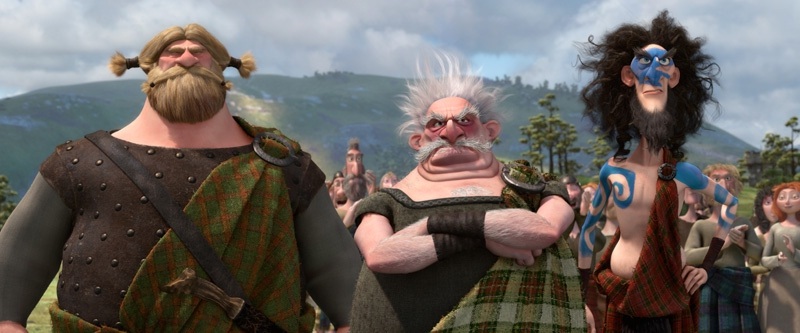 Source: Empire Online