Be Bright, Be 'Brave': Pop Culture's Best and Worst Gingers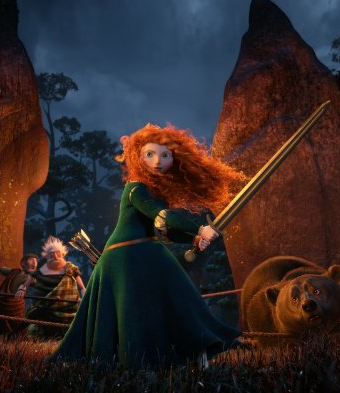 Disney and Pixar's newest is out; it's called Brave and, well, it's all about a sassy ginger chick from Scotland who decides to buck convention and choose her own fate. What an independent, modern lady!
In the modern world, there is no one hair color more maligned than that of the reddish hue that sits atop my head, as well as the head of Brave's Merida and the following folks. There are a lot of misunderstood gingers out in the world — just look at that MIA video where she kills them all! And I know that Carrot Top didn't help our cause, either. So what are we left with? Well quite a lot, actually.
Being a ginger means you're automatically going to stand out in a sea of blonde and brunette — and with that attention comes power: a power a ginger must learn to wield wisely, or else face certain defeat (or in the very least, swirlies) out in the world. It is our red cross to bear, and it means that each and every ginger out in the wild is held to a higher standard, and viewed under a microscope. That's why when a ginger goes, it's almost always big.
Check out the ladies (and dudes) that have made names for themselves as the best (and sometimes, worst) gingers of all time. We present to you the most famous pop culture gingers.
The 15 Best and Worst Pop Culture Gingers
Follow Alicia on Twitter @alicialutes
[Image Credit: Disney/Pixar]
More:
'Brave's Girl Power Problem: Empowering Girls at the Expense of Boys?