Beast and Mystique Have a Chat in New 'X-Men: First Class' Photo
Okay, what? Yeah I normally like to have picnic chats under a jet, next to a giant fan that could slice you into a million slivers if you ran into it while it was running. Yeah. Okay.
So now that I've come to terms with that part, let's get down to the details. We've got Raven Darkholme/Mystique (Jennifer Lawrence) and Hank McCoy/Beast (Nicholas Hoult) talking about something we still aren't sure about in 20th Century Fox's highly anticipated film, X-Men: First Class. That's the one that's set in the 60s and tells the story of how Charles Xavier (James McAvoy) started the X-Men and how his best friend eventually became his nemesis (Magneto as played by the fantastic Michael Fassbender).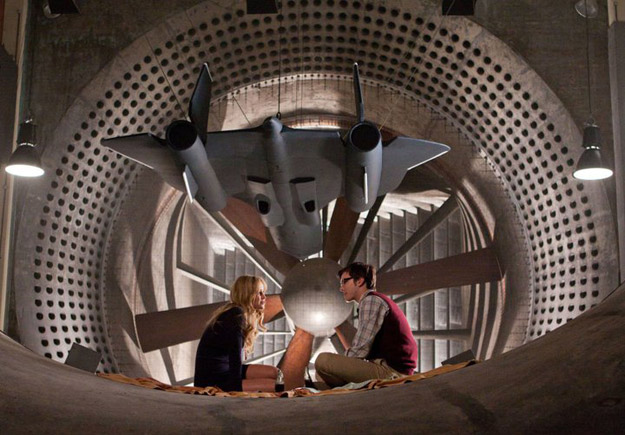 Source: Facebook