'Beautiful Creatures' Director 'Not Annoyed' By 'Twilight' Comparisons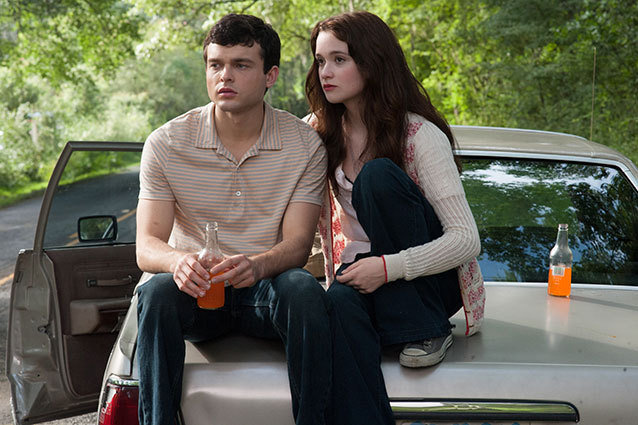 Adapting a beloved young adult novel is a large task for a filmmaker, but Richard LaGravenese, who wrote and directed the book-to-movie version of supernatural teen romance Beautiful Creatures, said he didn't really feel any of that pressure since he started writing the film before the book even came out.
LaGravenese assures book fans that they won't be disappointed by the many changes the 600-plus-page story had to undergo in order to fit into a film.
"The spirit of the book, a lot of the stuff in book is in the movie," LaGravenese tells Hollywood.com. "Definitely the spirit, definitely the characters. It winds up in the same place for me, we just get there a little bit differently towards the end."
RELATED: Emmy Rossum in 'Beautiful Creatures' — PHOTO
Despite the supernatural element, the story of Southern teen Ethan Wate (Alden Ehrenreich) and the mysterious new girl in town, Lena Duchannes (Alice Englert), who turns out to be a witch whose true nature — dark or light — will be decided on her upcoming 16th birthday, is quite universal.
"Within a mythology there are core ideas that help us understand our own human experience," LaGravenese says. "I thought there was a common universal idea in there of being a teenager and being faced with your own expectations about life and restrictions, and your own confusions and feelings of about identity and who you are, and the idea of claiming yourself as you grow older."
"What was interesting is that in a story about being supernatural, I think the movie is really about what it means to be human and the strength of humanity."
RELATED: 'Beautiful Creatures' Moves to Valentine's Day
Because of the success of another recent teen romance book-to-movie adaptation (Twilight. We're talking about Twilight.), the natural inclination is to stack the two series against each other. LaGravenese is not annoyed at the comparison.
"These are wonderful phenomenons that have happened," he says. "They've created a marketplace. The only thing that's disturbing is when people want to know what something is like instead of what something is. We share a genre, but you should judge the movie on its own merits."
Beautiful Creatures hits movie theaters on Thursday, Feb. 14. Watch LaGravenese's interview below:
Follow Jean on Twitter @hijean
[PHOTO CREDIT: Warner Bros. Pictures]
---
From Our Partners:

Young Han Solo Movie: Dave Franco to Star? (Moviefone)