'Beautiful Creatures': Why The Film's Lineup of Thespians Separates it From the YA Pack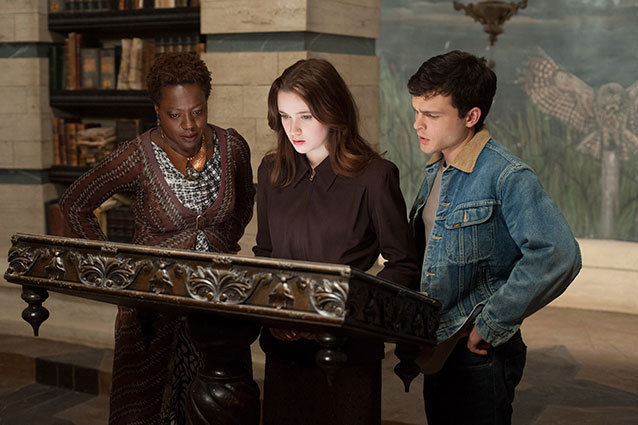 It's hard not to be fooled by the trailers for Beautiful Creatures. Another movie adaptation of a YA novel about a supernatural love? So soon? Heck, even the filmmakers are aware of the inevitable Twilight comparisons. But don't count the movie out just yet, you might be surprised. 
RELATED: 'Beautiful Creatures' Director 'Not Annoyed' By 'Twilight' Comparisons
Not only does the story have a much stronger female protagonist (Lena is a witch, but she's no Bella Swan) and an appeal reaching much further than the teenaged girl demographic, but it also has some serious thespians on board. 
RELATED: Emmy Rossum in 'Beautiful Creatures' — PHOTO 
How do you make a movie about light and dark magic, star-crossed teen love, and literal witch hunts legit? You cast the likes of Oscar winner Emma Thompson, Oscar winner Jeremy Irons, and Oscar nominee Viola Davis, that's how. (Not to mention Emmy winner Margo Martindale and Golden Globe nominated character actress Eileen Atkins, too). 
RELATED: Viola Davis 'Beautiful Creatures' Interview 
Sure, its up-and-coming leads Alice Englert and Alden Ehrenreich may have younger moviegoers swooning when the movie hits theaters this Friday, but it's these Hollywood heavy hitters that will help propel the film to another place. Here's why: 
Emma Thompson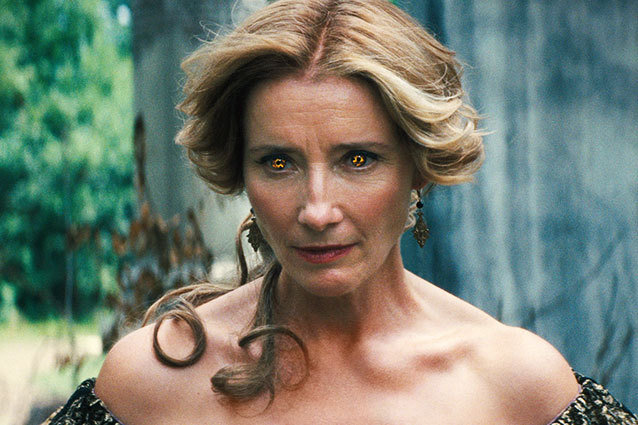 Who She Plays in Beautiful Creatures: Mrs. Lincoln, a small town conservative woman who becomes possessed. 
Why She Brings Some Serious Cred: Oh, let's see, just a little something called having two Oscars to her name, one for acting (Best Actress for Howard's End) and one for writing (Best Adapted Screenplay for Sense and Sensibility). That, and she's one of the most respected actresses of our time, and rightly so, thanks to her work in films like the Harry Potter saga, The Remains of the Day, Stranger Than Fiction, Primary Colors, and An Education. Not to mention the fact that she brought the most weight to the otherwise fluffy Love, Actually (her breakdown scene in the bedroom actually should have earned her another Oscar nod). 
Viola Davis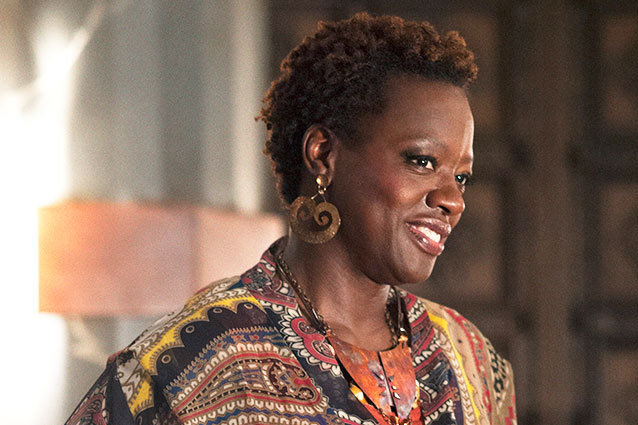 Who She Plays in Beautiful Creatures: Amma, guardian of Ethan (Ehrenreich) and the library (the entrance to the underground caster network). 
Why She Brings Some Serious Cred: Last year's Best Actress front runner may have eventually lost the gold to Meryl Streep — but if you're gonna lose, who better to lose to? Still, the actress was the heart and soul of The Help, much like she's been with other films on her impressive resume, such as Doubt (which also earned her an Oscar nomination), Won't Back Down, Eat Pray Love, and Solaris. 
Jeremy Irons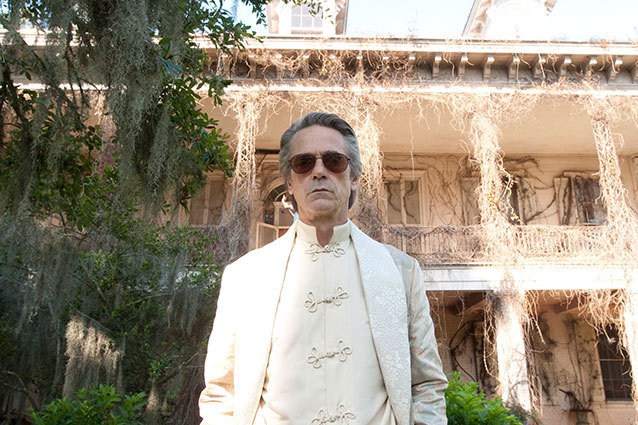 Who He Plays in Beautiful Creatures: Macon, the light magic caster uncle of Lena (Englert), who is dedicated to making sure she stays on the light side. 
Why He Brings Some Serious Cred: The Oscar winner (Best Supporting Actor for Reversal of Fortune) not only has one of the best voices in the biz (no one else could have made Scar quite so scary in The Lion King), but one of the most respected bodies of work out there. From television (The Borgias) to movies (Margin Call, Lolita, The Man in the Iron Mask), Irons always extra gravitas to any project. 
Beautiful Creatures opens in theaters on Friday. 
[Photo credits: Warner Bros. Pictures] 
---
From Our Partners:

Pregnant Kate Middleton Bikini Pics Spark Palace Anger (Celebuzz)

50 Steamiest Movie Kisses of All Time (Moviefone)