'Because of 'Winn-Dixie' Producers Option 'John Belushi Is Dead'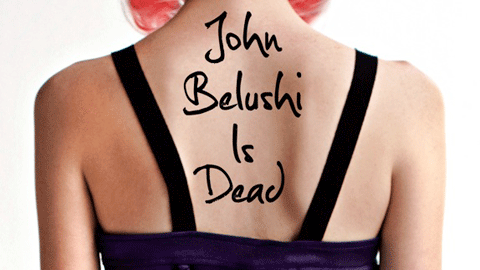 Australian writer Kathy Charles' well-received new book Hollywood Ending, published stateside as John Belushi is Dead by MTV Books, is about to get the Hollywood treatment.  Husband-and-wife producing team Ralph and Joan Singleton (Because of Winn-Dixie) have taken on the project – which explores the culture of celebrity death – and Joan is set to draft the screenplay.
Charles told The Marshalltown Chronicle how it all came together at the Chateau Marmont, the same hotel where Belushi died of a drug overdose in 1982.  "I was in the U.S. last month touring with the book, which was when I met Joan and Ralph in L.A.  The deal came together pretty quickly after that.
John Belushi is Dead centers on pink-haired Hilda and her friend Benji, two teenage outsiders obsessed with Hollywood's macabre history of sordid celebrity deaths.  The two spend their days exploring the streets of suburban Los Angeles, collecting mementos of the grisly deaths and suicides of celebrities like Belushi, James Dean, and Marilyn Monroe.  But Hilda's life takes an unexpected turn when she befriends an elderly recluse living in a rundown apartment complex where a silent movie star once killed himself with a pair of scissors.
It's certainly an interesting and original story, but the Singleton's only other project together – 2005's Because of Winn-Dixie – received pretty mixed reviews.  I'd remain skeptical until we hear more. 
Source: Variety