'Beetlejuice' to Rise from the Grave for Sequel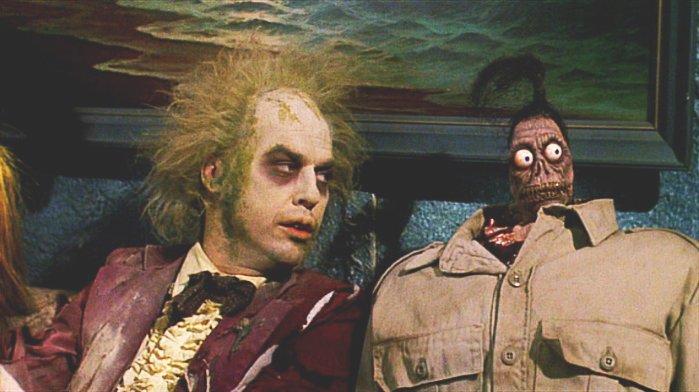 We all know that Tim Burton has a habit of remaking old classics, and not always to such great response. However, the tables seem to be turning, because an old Tim Burton classic is itself in talks to be brought back to the screen: Beetlejuice.
The movie, possibly Tim Burton's Tim Burtoniest one to date, has been considered for a sequel for quite some time. Original stabs at the idea included Beetlejuice Goes Hawaiian; it's difficult to determine how far that idea could have gone. David Katzenberg and Seth Grahame-Smith, the writing team behind the recently canceled The Hard Times of RJ Berger will be developing the script for the new Beetlejuice film.
The plot is as of yet unrevealed, as is any confirmation on the attachment of original stars Michael Keaton (the titular supernatural lowlife), Alec Baldwin (a deceased homeowner) or Winona Ryder (a then-adolescent goth girl). There is not even any word regarding the involvement of Burton himself. However, since Seth Grahame-Smith is in fact a writer on Burton's upcoming Depp-starring horror Dark Shadows, it doesn't seem too outlandish to assume that Burton is on board for this revival.
The only bit of information available is that the new film will be in the tradition of sequel, and not part of the reboot/reimagination craze that is sweeping Hollywood lately. It may be interesting to see where the past thirty years have taken the lovably reprehensible "bio-exorcist" or his unwitting fiancee Lydia. Hopefully the charm of the original will maintain.
Source: Comingsoon