'Being Flynn' Author Left Me Creepy Notes, Says Star Paul Dano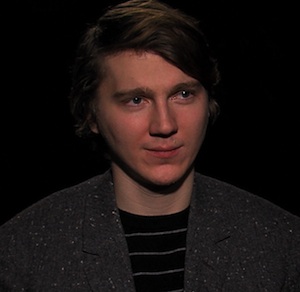 Paul Dano is very good at being a real person. That's not easy, especially when you're a gent who makes his living pretending to be other people for the enjoyment of others. Dano's down-to-Earth attitude makes him an easy actor to talk to and, more so, makes him an actor with the ability to play real people.
His character in the new movie Being Flynn is based on author Nick Flynn, who worked in a homeless shelter in the '90s, only to cross paths with the father who abandoned him over a decade prior. Flynn's memoir Another Bullsh*t Night in Suck City was the source material for the Paul Weitz-directed film, but Dano lucked out—he actually lived in the same New York neighborhood as Nick Flynn, making it super easy to meet the man in person. But because Dano is so relatable and real, Flynn felt capable of playing some games with the actor.
Check out my interview with Dano, where he tells his story of working with the real Nick Flynn, what he learned from his co-star, the great Robert De Niro, and what he picked up from time spent volunteering in homeless shelters.
="font-style:>