Ben Affleck, Kathryn Bigelow, and Tom Hooper on Love vs. Fear — EXCLUSIVE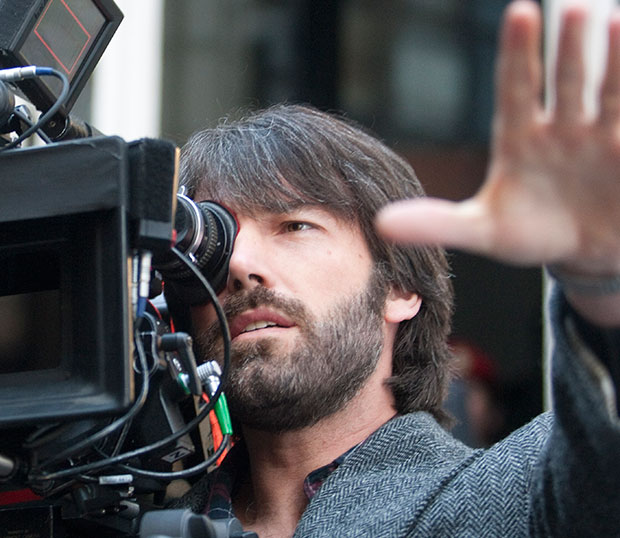 At the core of many powerful films is a very simple concept, driving the motives and tribulations of all that transpires onscreen. A common theme that might be defined as the core of several of this year's most prolific pictures is fear. Such a versatile motif finds its way into the hearts of a wide variety of movies, ranging from the imaginative spectacle that is Ang Lee's big screen adaptation of Life of Pi to David O. Russell's on-edge romantic dramedy Silver Linings Playbook to the hardest hitting of the year's cinematic contributions, namely Zero Dark Thirty, from filmmaker Kathryn Bigelow.
In all of these movies and several more of the year's best — including Ben Affleck's Argo, Tom Hooper's Les Miserables, and Sacha Gervasi's Hitchcock — we can find fear manifesting a daunting, albeit driving, entity. The below exclusive clip of the latest Q&A conducted for EPIX and LA Times' Envelope Screening Series gathers each of these directors to touch upon the element of fear, a conversation provoked by Lee, in his or her film. Whether or not this base human emotion is more a charging force than its primal colleague love is an issue into which the auteurs sink their hungry teeth.
Additionally, the filmmakers delve into the challenges in and highlights of making their respective movies. Check out the video below to hear Affleck, Bigelow, Hooper, and the rest chime in about some of 2012's most memorable features.
Click here for a free 14-day trial of EPIX
[Photo Credit: Keith Bernstein/Warner Bros]
More:
Ben Affleck on How He Knew 'Argo' Could Be Funny and Dramatic — EXCLUSIVE VIDEO
'Silver Linings': Bradley Cooper Praises Jennifer Lawrence's Dance Dedication — EXCLUSIVE
'Beasts of the Southern Wild': Training Pigs to Pull Off Special Effects — EXCLUSIVE VIDEO
You Might Also Like:

20 Hottest Bikini Bodies of 2012: Megan Fox and More!