Ben Affleck and Matt Damon Are Making a Superhero Movie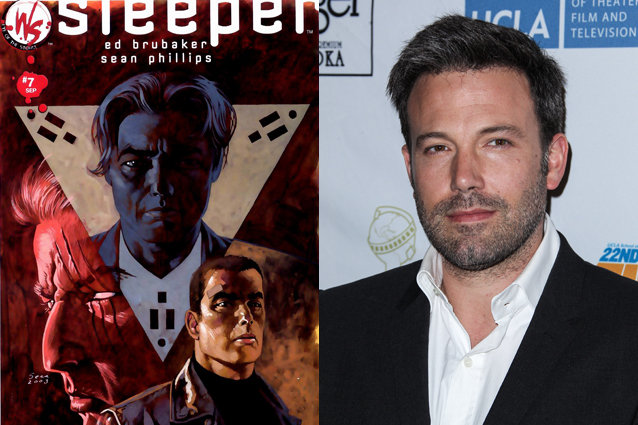 DC Comics / Splash News
Ben Affleck is sure having a love affair with the comic books these days. After taking the role as the caped crusader in the upcoming Batman/Superman film, the actor/director is teaming up with his old buddy Matt Damon to bring another comic series to the big screen. The dynamic duo is producing a film version of Ed Brubraker's comic book Sleeper. A couple of television writers, Shawn Ryan and David Wiener (from The Shield and The Killing respectively) will pen the screenplay.
Sleeper follows a secret operative who losses his sense of pain and gains a Wolverine-esque healing factor from an alien artifact that allows him to bounce back after otherwise grave injuries. He can also pass his powers on to other people.
However, it seems that Affleck will too busy backing this picture and zip-lining through Gotham to make time for other things, including a remake of the critically-acclaimed French thriller Tell No One. Affleck dropped his directorial position on the remake all the way back in August, but that project has just now found a new helmer in the form of Warrior director Gavin O'Connor. Tell No One's dense and layered thrills would have benefited from Affleck's deft directoral hand; it's doubly a shame that Affleck couldn't find the time for the film since it would have reunited him with Argo screenwriter Chris Terrio. But hopefully Terrio and O'Connor can do the film's remake justice.