Ben Affleck's 'Argo': Which Oscars Could It Take Home?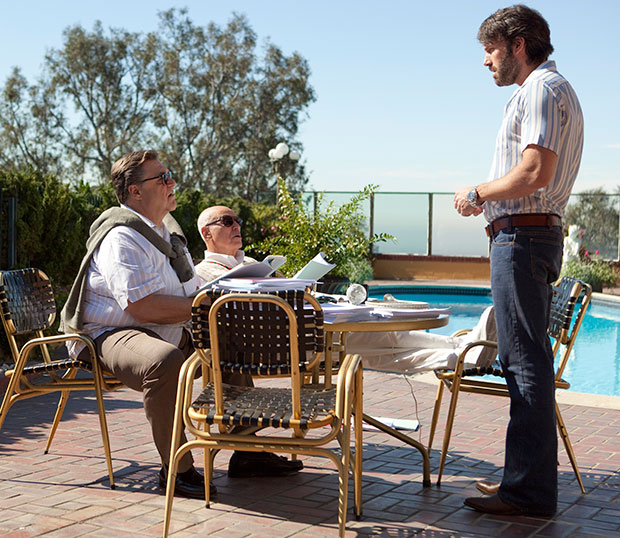 With boatloads of awards-worthy movies making their way into theaters over the next three months, Hollywood.com wants to ensure that come time that you're fully prepared for your 2013 Oscar pool. Our motto: "Leave no potential Academy Award winner behind." Here's how we think this week's Argo will fare in this year's award gauntlet.
Best Picture: Never mind the fact that Argo — Ben Affleck's wildly entertaining thriller about the unbelievable true-life rescue mission of six U.S. diplomats during the 1979 hostage crisis in Iran — has all the makings of a Best Picture winner, particularly one made over the past five years. Because it does. The surprisingly funny drama is a bona fide crowd pleaser (Slumdog Millionaire), that delves into the oft harrowing side of the Middle East (The Hurt Locker), with a respected director at the helm (or, in the case of No Country For Old Men, directors), about an amazing true story (The King's Speech) that also shows Hollywood some major love (The Artist).
Never mind all that, because even though the ensemble-heavy Argo (which may as well just start preparing its SAG Award acceptance speech now) may look like its following the 'How to Win a Best Picture' blue print, its a timeless film (with a killer catch phrase to boot) that touches on a surprisingly untapped nerve. We live in a time where being a "real American" is called into question and Argo — a story of bravery, taking care of your fellow man, and, yes, patriotism  — may just answer that. Also: Canadians are pretty cool, too.
More over, it's just damn entertaining. It's smart without being pretentious and political without being preachy. It's a great comeback story — not only of the six United States diplomats which the film centers around, but that of Hollywood's ultimate comeback kid, director Ben Affleck, who also stars in the film— and a fascinating piece of history. Any movie that you already know the ending to but it still keeps you on the edge of your seat with anticipation is, much like Argo itself, the ultimate ode to the power of Hollywood.
Best Actor: As mentioned, Argo's ensemble is bubbling over with talent, every part cast with an eye on who best fits the bill rather than name actors. But that leaves the film's chances at taking home actor wins or even nominations murky. The group is greater than its parts in this case, with Affleck's character feeling more a facilitator of action than a meaty on-screen presence. It's to the movie's benefit; Argo is such a thrilling experience because it's a series of moving parts. One strong lead would take the focus away from the incredible story.
Best Actress: Unfortunately, no one in Argo would qualify for this award in the eyes of Academy voters. Turns out the CIA of the 1970s didn't have very many female analysts.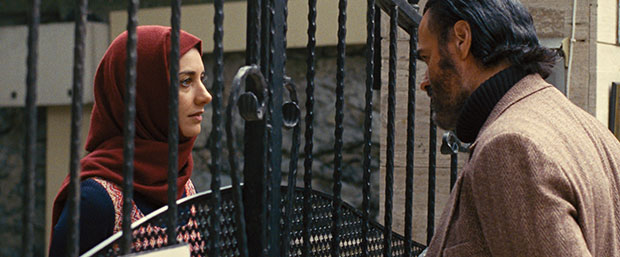 Best Supporting Actor: The movie's male-dominated ensemble makes this category a little more fierce and, possibly, at risk of cannibalizing itself. If anyone stands out amongst the crowd, it's Alan Arkin, who has been nominated three times (1967's The Russians Are Coming the Russians Are Coming, 1969's The Heart Is a Lonely Hunter, and his first win, 2007's Little Miss Sunshine). Arkin injects a sense of humor into Argo with his foul-mouthed, fast-talkin' producer character Lester Siegel. Comedic performances aren't generally highlighted by the Academy, but they tend to squeeze through in the Supporting category. If the voters are looking to heap as much praise they can on Argo, nominating Arkin would be another logical way.
Best Supporting Actress: Again, the men out number the women in Argo, but if anyone in particular pops enough to catch the eye of voters, it would be Sheila Vand, as the Canadian embassy housekeeper, Sahar. With only a few short scenes, Vand turns Sahar into one of Argo's beating hearts. The focus of the movie getting the U.S. citizens out of the burning city of Tehran. But through the desperate eyes of Sahar, we realize not everyone has a rescuer coming to their aid. Judi Dench won a Supporting Actress Oscar after appearing in only eight minutes of Shakespeare in Love. Vand's performance could be heartbreaking enough to capture that same attention.
Best Director: What Affleck lacks in his work as the film's lead he makes up for in expert direction. Argo is impressive because it nails the inherent humor of faking a sci-fi B-movie for a CIA operation that fills the first half of the film, then seamlessly transitions to the thrills of the espionage mission. Affleck does it all with striking visuals and an eye for action. If Argo is eyed as a Best Picture contender, Affleck's nomination (and possibly win) should go hand and hand with it.
Other Possibilities: Rodrigo Prieto (previously nominated for Brokeback Mountain) could win for his work bringing both the bright, flashy look of Hollywood and bleak pallate of war-torn Iran to life. Composer Alexandre Desplat's 2012 is stuffed, having done music for Moonrise Kingdom, Rust and Bone, Rise of the Guardians, and Zero Dark Thirty, but his work on Argo uses an innovative vocal track that should make it a contender. Writer Chris Terrio could also find himself nominated for the Best Adapted Screenplay award, as the movie is heavy on the dialogue and precisely paced. Argo could even take home the makeup Oscar this year — have you seen that hair?!
Once you have seen Argo weigh in: which Oscars could it pick up at year's end?
[Photo Credit: Warner Bros. Pictures (2)]
More:
Argo and Other Movies So Unbelievable They Must Be True
Ben Affleck Talks Filling His Argo Cast with Comedy Legends — VIDEO