Ben Walker To Play Abraham Lincoln, 'Vampire Hunter'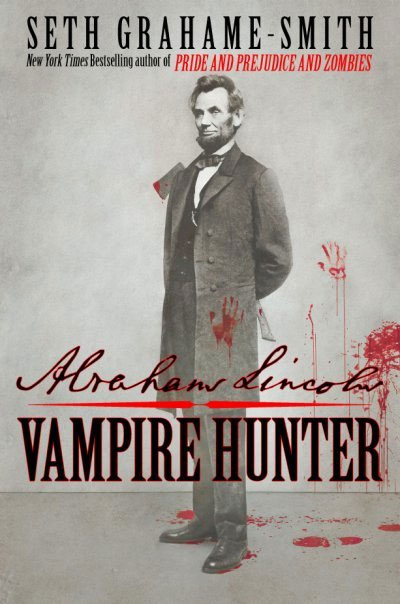 The ability to play violent, fictionalized versions of American presidents is quickly becoming Benjamin Walker's calling card. According to Variety, the up-and-coming actor best known for his starring role in the on and off-Broadway hit 'Bloody Bloody Andrew Jackson' will next take on the nation's sixteenth president in Abraham Lincoln: Vampire Hunter. Based on the novel by Seth Grahame-Smith, Vampire Hunter recasts the American Civil War as the result of Lincoln's deeply personal crusade to rid the world of vampires. (Apparently Bill Compton survives this purge.)
Walker closed the deal with 20th Century Fox for the upcoming summer tentpole after emerging as the frontrunner among a number of high-profile actors screen-testing for the role, including Adrien Brody, Josh Lucas, James D'Arcy and Oliver Jackson-Cohen.
Grahame-Smith is also set to script Vampire Hunter, with Russian vampire-movie veteran Timur Bekmambetov (Night Watch, Day Watch) in the director's chair, alongside his co-producer, the legendary Tim Burton.
Intrigued? Wary? A little of both? We are too. There's no question that the plot of Abraham Lincoln: Vampire Hunter is a little zany, but we're glad to see the vampire genre moving back in the direction of farce. Then again, we won't have a better sense of the tone Bekmambetov and Burton are aiming for (cinéma vérité?) until we get a trailer sometime next year.
Luckily, we won't have too long to wait: Vampire Hunter will begin lensing in 3D this March ahead of a June 22, 2012 release. Is this going to be the summer's biggest flop? An out-of-left-field blockbuster? We'll start taking your bets now.