Benedict Cumberbatch Voices Smaug In 'The Hobbit'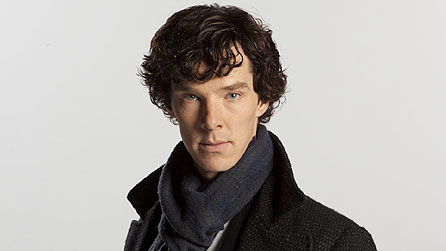 Nerds rejoice! Actually, we need a stronger verb than that. Nerds cromulent! There we go; that'll do, pig.
Anyway, we've known for a while that Benedict Cumberbatch would be joining The Hobbit and now we know which part he'll play. Actually, which parts. He'll be lending his voice to two major roles: Smaug the dragon and the Necromancer. These shouldn't be spoilers for you, but they might be: Smaug the dragon is who Gandalf and Bilbo set out to rob and the Necromancer later becomes Sauron. If you managed to read that last sentence and not understand a word of it, then don't worry. Enjoy the movie.
Also, we've got another bit of casting news for the movie. The original role Cumberbatch was rumored to play was Bard the Bowman, however that part will go to British actor Luke Evans. And here's another spoiler if you've managed to avoid reading the book for the seventy four years it's been in print: the Bard is eventually killed by Smaug. Evans is already making a name for himself in the big, fantasy movie world, having appeared in The Immortals, Clash of the Titans, Three Musketeers, and Robin Hood. Not a shabby resume.
Source: Deadline