'Beasts of the Southern Wild' Director Is Making Another, Equally Magical-Sounding Movie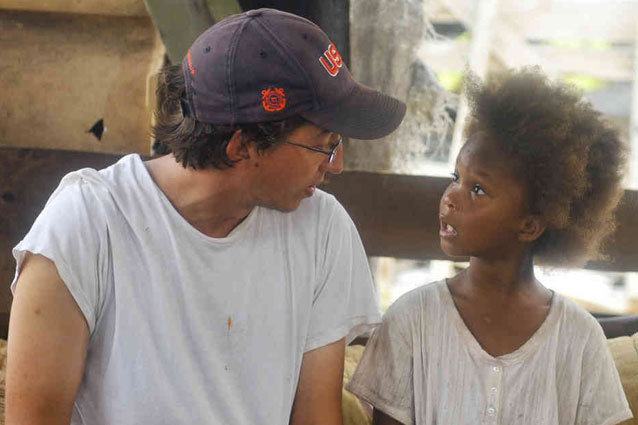 Fox Searchlight
There are not many indie directors who get noticed fortheir first big (and great) movie and then go on to become mainstream filmmakers, all the while retaining their independant edge. It happened to Soderbergh. It happened to Tarantino. A few others. Then, it seemed to not happen to anybody for a while. Now, fingers crossed, it might be happening to Benh Zeitlin.
In a piece called "20 Directors to Watch," Zeitlin, writer and director of 2012's Beasts of the Southern Wild, told The New York Times that he is currently working on his next film, financed with the aid of a studio development deal. But no need to worry, Zeitlin is not a hired hand directing an action thriller, but is writing a story that sounds so original only he can understand it, let alone explain it:
"The new film is about a young girl who gets kidnapped onto a hidden ecosystem where a tribal war is raging over a form of pollen that breaks the relationship between aging and time. It follows a friendship-love story-adventure of her and a joyous, reckless, pleasure-mongering young boy as they swirl in and out of youth and as the ecosystem around them spirals toward destruction."
Already, this sounds familiar and different for Zeitlin. He's one of the only white male filmmakers who seems devoted to telling stories about young girls, and has already coaxed out an amazing performance from one. And the story sounds nutty in the best of ways, expanding the superstition of the Bathtub residents in Beasts into an entire mystical world. He gave no hints about where this new film will be shot, though the otherworldly setting could be perfect in the Louisiana bayou. For those who may be doubtful about the fantasy elements, remember the huge monsters that confronted Hushpuppy at the end of Beasts? Remember the talk of witchcraft in the Bathtub's classroom? No? Too busy crying your eyes out at the sadness, strength and hope all contained in the story of one small girl's life? Then you should find something to love in this film.
Unfortunately, no release date is in sight as Zeitlin is still working on the script ("all day every day," he tells the Times). Also no word on whether or not previous collaborators like Lucy Alibar (who created the play Beasts was based on and cowrote the screenplay) or Quvenzhané Wallis will be returning for this next film. While both are currently working on other projects — Alibar working to adapt The Secret Garden for Guillermo del Toro, while Wallis is set to star in Annie and generally be awesome — Zeitlin, who is determined to keep his loose shooting style, might be working on this film for some time yet. After all, it took Beasts of the Southern Wild years to find its way into theaters. This one might be worth the wait.
More:
Ian McKellen to Reinvent Sherlock Holmes
Bill Murray Goes to Afgahnistan in a Movie That Sounds Great
Benedict Cumberbatch Rumored for 'Star Wars 7'
Follow @Michael Arbeiter
| Follow @Hollywood_com
---
From Our Partners:


40 Most Revealing See-Through Red Carpet Looks (Vh1)


15 Stars Share Secrets of their Sex Lives (Celebuzz)