Alfonso Cuaron Wins the Best Director Oscar for 'Gravity'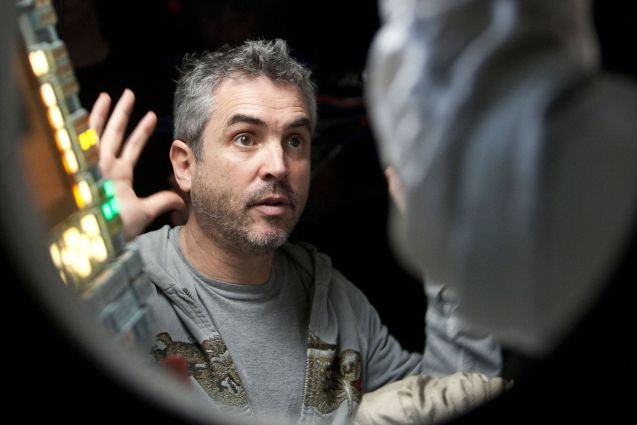 Warner Bros via Everett Collection
Alfonso Cuaròn took home the Best Director prize for his work on the film Gravity, making him the first Mexican director to win a Oscar. The film, which starred Sandra Bullock and George Clooney, follows the journey of two astronauts who are free-floating in outer space after their station gets caught in the middle of an asteroid belt. Cuaròn's success comes as the result of years spent working on the project, which he also co-wrote with his son Jonas, as much of the technology needed for some of the more complicated shots had not been developed when Gravity first began coming together. 
After shaking hands with Sidney Poitier, he thanked everyone involved in the film, calling it a "transformative experience," and joking that he was glad that it didn't turn out to just be a waste of time. He shared his gratitude for his son and co-writer, as well as Bullock and Clooney, before stumbling over his thanks for the studio, accidentally calling them the "wise guys of Warner Bros." He wrapped up his speech with a heartfelt aside to his wife, where he thanked her in Spanish and told her that the award was all for her. 
Thus far, Gravity has proven to be the evening's big winner. This is the film's seventh award.