Back to School — 6 Movies to Start the New School Year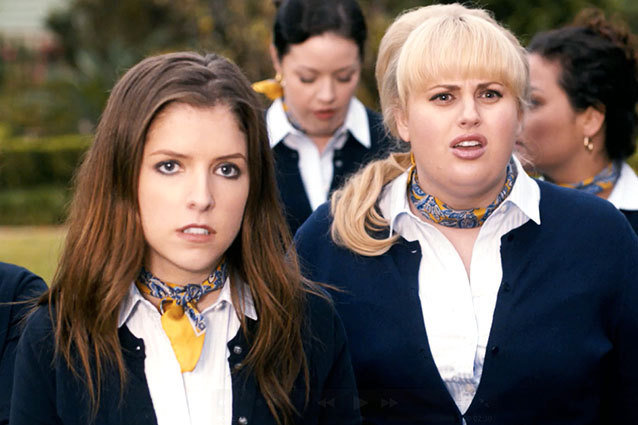 Universal Pictures
Labor Day has come and gone and most students have just started the new school year. If you don't feel like hitting those books yet, check out these movies perfect for a little back-to-school procrastination.
Mean Girls
Remember when Lindsay Lohan was known more for her acting than her off-screen antics? Lohan starred in this high school comedy starring and written by Tina Fey that analyzes the queen-bee hierarchy of the teenage social system like a anthropological project. Also featuring young versions of Rachel McAdams and Amanda Seyfried, Mean Girls is an incredibly smart, quick-witted, and hilarious take on the genre.
Pitch Perfect
Aca-cuse me? Last year's surprise hit Pitch Perfect took a look at the competitive acapella scene and belted out a perfectly tuned comedic movie. Anna Kendrick plays the rebellious freshman who joins her new college's traditional all-female acapella group, The Bellas, and brings to it a much needed edge. You'll find yourself singing along all the catchy mash-ups of pop songs, as well as Kendrick's unexpected hit single "Cups."
Harry Potter & the Sorcerer's Stone
Almost every Harry Potter movie begins with a trip back to the Hogwarts School of Wizardry and Witchcraft, but there was nothing quite like seeing the J.K. Rowling's vision of the wizarding world come to life for the first time in Harry Potter & the Sorcerer's Stone (watching the Great Hall fill up with snowflakes is still mesmerizing). But we've all gone through that shaky first time of going into a new school and meeting new friends and teachers, something Harry knows all too well when he boards the train on Track 9-3/4.
Dead Poets Society
"O Captain, My Captain" isn't just a Walt Whitman poem; it's what you'll be saying after watching Dead Poets Society. More serious than the other movies on this list, the film is an inspirational story about how one teacher can make a difference in the lives of his students. You wish Robin William's John Keating was your poetry teacher to teach you such cool Latin phrases like "Carpe Diem."
Fast Times at Ridgemont High
If there's one movie that tells how wild a school year can get, it's Fast Times at Ridgemont High. The movie follows the lives of several students throughout the entire academic year, which involves car crashes, teenage pregnancy, job loss and getting high. Sean Penn's Spicoli has since become a pop culture icon and decades later, Phoebe Cates is still every teenage boy's fantasy.
Heathers
School isn't always fun and games. For those who dread the socializing that marks the beginning of every school year, Heathers is the movie just for you. Winona Ryder and Christian Slater play the school outcasts who wreak havoc on the social order by killing off the most popular kids and making it look like suicide. It's actually funnier than it sounds, but the satire and escapist fantasy of the bullied are spot on.
More:
20 Sexiest Swimsuits in Movies
Emma Watson is Woman of the Year
New 'Gravity' Trailer
---
From Our Partners:


40 Most Revealing See-Through Red Carpet Looks (Vh1)


15 Stars Share Secrets of their Sex Lives (Celebuzz)