The Most Supportive Rom-Com BFF Performances: Where My Girls At?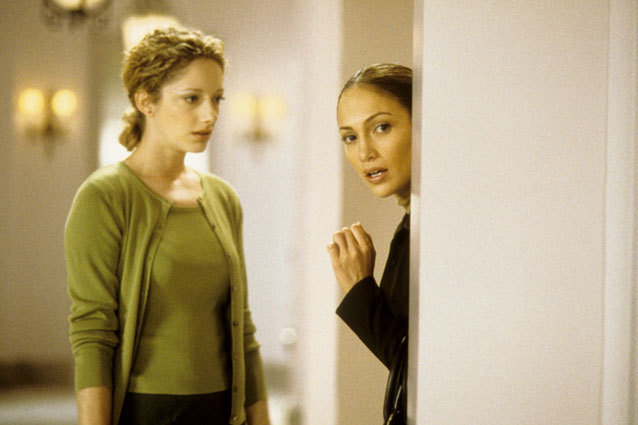 Columbia Pictures
The job of a romantic comedy best friend may look easy. But these ladies (and dudes) have the difficult gig of supporting every scheme, participating in every song and dance number, and occasionally ending up with the romantic hero's less dashing compatriot, all while doing their best not to steal the leading lady's spotlight. Here are a few of the BFF performances that are a credit to the genre.
Kit in Pretty Woman
Vivan gets all the "hooker with a heart of gold" credit. But what about Kit (Laura San Giacomo) who, instead of being jealous of her best friend's luck, encourages her to go live her fairy tale?
Becky in Sleepless in Seattle
Becky (Rosie O'Donnell) gives Annie a reality check when she expects her real life to play out like a movie, but will still be sitting next to her for every hundreth viewing of An Affair to Remember, sharing a box of tissues.
Marie in When Harry Met Sally
Sometimes the role of the rom-com sidekick is to make the heroine feel more together by comparison. Before getting together with Harry's best friend, Marie (Carrie Fisher) is stuck on a married guy who she, Sally, and pretty much everyone knows is never going to leave his wife.
Kate in Only You
It's helpful for a leading lady to have the kind of friend who has no qualms about making snap decisions that most normal people would find insane, like when Kate (Bonnie Hunt) drops her entire life to tag along with Faith on an impromptu trip to Italy.
Penny in The Wedding Planner
Cute, spunky, and high-strung, Penny (Judy Greer) is there to take care of business when Mary runs off in search of love, or whatever.
George in My Best Friend's Wedding
George (Rupert Everett) doesn't know he's the sidekick and steals every scene he's in. But all is forgiven when he shows up at Michael's wedding and quite literally sweeps a defeated Jules off her feet.
More:
Pixar Pushes Back 'Good Dino' and 'Finding Dory'
5 Incredibly Underrated Ron Howard Movies
Hot for Teacher: Hollywood's Hottest Educators
---
From Our Partners:


40 Most Revealing See-Through Red Carpet Looks (Vh1)


15 Stars Share Secrets of their Sex Lives (Celebuzz)