Best Santa Clauses on TV and Film
Ho! Ho! Ho! Truly, the holidays really aren't the holidays until the fat man comes bearing gifts. No! No! No! Not your Uncle Tony – although that's kind of fun, too. We, of course, are talking about Santa Claus! Yes, old Kris Kringle is virtually omnipresent this time of year – from the supermarket to the toy store to both the big and small screens. Of all the filmed depictions, however, which ones rank at the top of the chimney? The best of the best. The ones that, even for that brief moment in our cynical, modern-day world, can make you stop and think, 'You know, Virginia, maybe – just maybe – there really is a Santa Claus?!' From throughout the years, we present our Top Five Santas on TV and Film.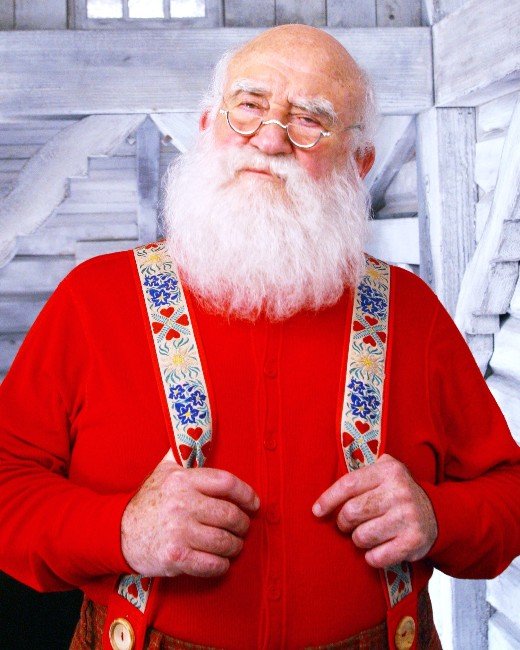 New Line Cinema via Everett Collection
Edmund Gwenn, Miracle on 34th Street (1947)
Doubted by a young Natalie Wood (and eventually upheld in court), Gwenn's Saint Nick is as good today as it ever was. Understated and convincing in the performance.
Art Carney, Twilight Zone episode 'Night of the Meek' (1960)
Downtrodden and desperate, Carney's turn as Santa is pure Rod Serling magic, as we see his transformation from drunken in-store Kringle to … the real thing?
Stan Francis, 'Rudolph the Red-Nosed Reindeer' (1964)
This stop-motion animation version from Rankin-Bass remains must-see TV nearly 50 years after its original airing. Francis' voice turn as the Jolly Old Elf plays a big part in that.
David Huddleston, 'Santa Claus: The Movie' (1985)
Sure, the movie itself is bad, but Huddleston is great. Now, if he only could have made Lithgow to turn it down (and Moore to turn it up) we could have really had something.
Ed Asner, 'Elf' (2003)
The most-modern on our list, Asner proves himself no slouch as the man behind the reins, even with Ferrell chewing the scenery as loveable Buddy.