Best Writing Teams in Hollywood Right Now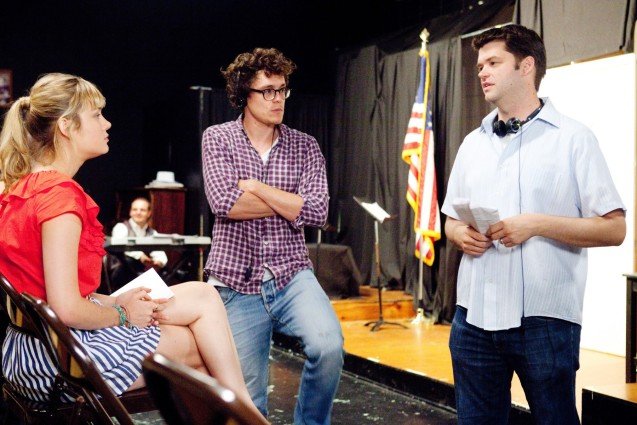 Columbia Pictures via Everett Collection
Two is better than one — or so the old saying goes. It's been said about love; it's been said about burritos. Now, it can be applied to movie and television writers. Though writing teams have always been successful in Hollywood, the recent mega-success of Phil Lord and Chris Miller (in four short years, they're already a comedy force to be reckoned with) has proved teams of two might really be better than one.
Though you might recognize the Duplass brothers from The Mindy Project (they play the midwives who work in the same building as Mindy) they also have careers behind the camera. The first short film they wrote together was The New Brad in 2002 and they've been making films together ever since: The Puffy Chair, Baghead, Cyrus andJeff Who Lives at Home. Currently the Duplass brothers are working on a TV series called Togetherness, which Mark will star in. 
Easily the team to watch out for, Phil Lord and Chris Miller established themselves more recently in Hollywood with their films Cloudy with a Chance of Meatballs and 21 Jump Street. Though they weren't as involved with the Cloudy sequel, 2014 is going to be a great year for Lord and Miller. Their movies 22 Jump Street and The Lego Movie are sure to be huge hits among comedy and family film fans. 
As far as Hollywood goes, the Coen brothers can do no wrong. Their most recent film, Inside Llewyn Davis, was a hit among music fans. The Coen brothers have worked hard to reach the top, they've been writing partners since the '80s churning out huge hits like Raising Arizona, Fargo, and of course The Big Lebowski. Their next film, Unbroken, is due to hit theaters in December 2015.