Beyoncé to Star In, Direct Her Own Documentary — REPORT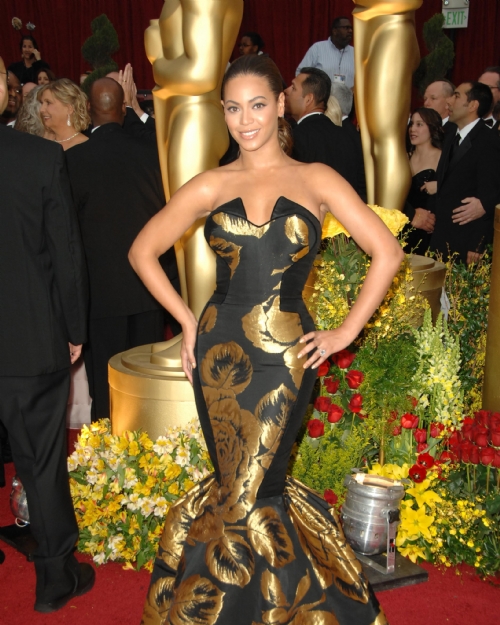 Who runs the world? Beyoncé Knowles, from the looks of things. The Los Angeles Times is reporting that singer/actress/icon/Blue Ivy's mom Beyoncé is adding yet another title to her overwhelming credits: documentarian. 
According to the piece, "Knowles and her representatives at agency ICM have in recent weeks been shopping a nonfiction film to Hollywood studios about the celebrity's life and career." In addition to being the focus of said documentary, the 30-year-old would also direct the film. (Hollywood.com reached out to Knowles' rep, who did not immediately respond for a statement.) 
While every aspect of Knowles — from her chart-topping music career to her highly publicized personal life, is a constant fixture of the public's fascination — the star and her husband
Jay-Z
are relatively private celebrities who rarely let the outside world in.  
Of course, with Knowles (who was last seen on the big screen in 2009's campy thriller Obsessed) at the helm of the movie, which would allegedly be "a mix of music and personal study, blending concert footage with confessional interview" it's uncertain how much will actually be a deeply person, in-depth nitty-gritty look into one of the most famous world. (She already gave fans a small glimpse into her world around the release of her album 4 in the 2011 mini-documentary titled, aptly, Beyoncé: Year of 4.) 
Or will it turn out to be more like fellow pop superstar 
Katy Perry
's failed documentary effort
Part of Me 3D
and come off as
a well-manufactured PR effort with little beyond the tempting surface? 
Still, not all recent concert documentaries have flopped (see: Justin Bieber: Never Say Never, which pulled in a cool $73 million in the United States) and unlike Bieber, Perry, Miley Cyrus and the Jonas Brothers (whose 2009 doc made a paltry $19 million during its run) Knowles has a fan base and public interest that expands well beyond the teenager demographic. Plus, think of all the cameo possibilities. (Gwyneth! Kim! Kanye! You've been warned!) 
Just, please, Beyoncé, whatever you do, take our word on this one: skip the 3D. 
[Photo credit: DailyCeleb.com] 
More: