Bill Murray Joins Charlie Sheen in Roman Coppola's 'The Mind of Charles Swan'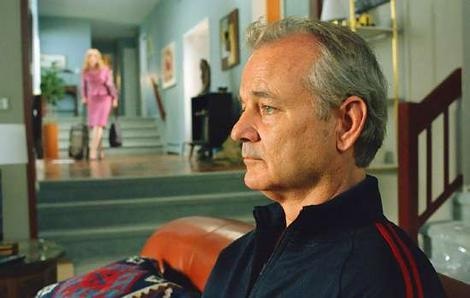 Bill Murray was once referred to as the "tippy-top of the A-List" (by a man from Tallahassee—but not the man from Tallahassee), and has been celebrated by many of us as one of the finest actors in the history of Hollywood. With all sincerity do I mean that: he is comedically brilliant, and dramatically exquisite. So, whatever side of himself he'll be hosing us down with in the upcoming Roman Coppola film, A Glimpse Inside the Mind of Charles Swan III, we should be ready to be doused in some vehement amazement. Murray will be joining an already impressive cast including Charlie Sheen, the indy-maestro Jason Schwartzman and the heart-stealing Aubrey Plaza.
Murray has regaled us with talent for over thirty years. Some of his career highlights include Carl Spackler in Caddyshack, Peter Venkman in Ghostbusters, Phil Connors in Groundhog Day, his roles in Wes Anderson films such as Rushmore, The Royal Tenenbaums and The Life Acquatic (not to mention the upcoming Moonrise Kingdom), and Bob Harris in Lost in Translation. Murray is also one of the few non-Johnny Depp actors to portray Hunter S. Thompson in film (to the writer's delight, at least), playing Thompson in Where the Buffalo Roam. My point: Bill Murray is good. His range is insurmountable. His delivery is human and deliberate. His everything is everything it should be.
Charlie Sheen will play the titular Charles Swan III, a wealthy, famous graphic artist whose life enters a dismal downward spiral after a devastating breakup. No word on who Murray will play just yet. But guaranteed: BEST CHARACTER. And this is coming from someone who really loves both Jason Schwartzman and Aubrey Plaza. … Funny People was awesome.
Source: Variety