Bill Murray Goes to Afghanistan in a Movie That Already Sounds Terrific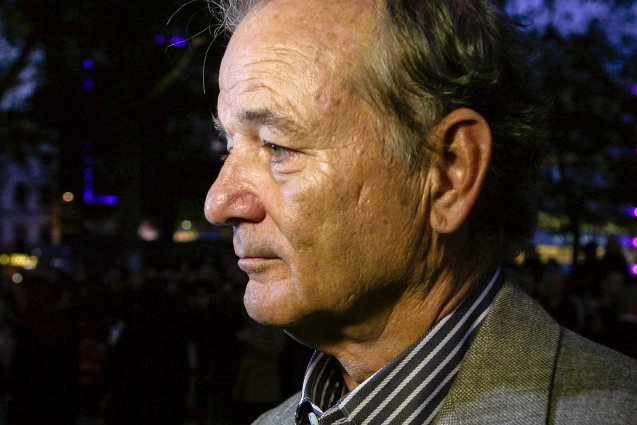 WENN
You can sell a wacky misadventure or a brooding navel-gazer 0n the mention of Bill Murray alone. The actor's recent years have offered more of the latter sort of movie, pegging him regularly as a misguided narcissist coming to blows with his self-destructive lifestyle. But Murray's newest turn has the potential to transport him back to the days of summer camp high jinks and one-upping military officers: Deadline reports that the reformed Ghostbuster will star in Rock the Kasbah, a new feature film by Barry Levinson.
The story will transport music producer Murray to Kabul, where he takes on a quest to transport a young Afghan girl with a beautiful singing voice to a nationally televised talent show akin to American Idol.
Ostensibly, the plot sounds moreover conducive to screwball comedy somewhat reminiscent of the classic Road To films, complete with exotic location and mismatched travel companions. But there's plenty here that might suggest something closer to the vein of Murray's later era work, like Broken Flowers. Director Levinson's true call to arms isn't straight comedy as much as satire (Wag the Dog), dramedy (Good Morning, Vietnam), or even full-fledged tear-jerking drama (Rain Man, of course). When he tries to do straight laughers, we end up with Envy. So, we're kind of led to hope that Rock the Kasbah has got some of the filmmaker's sincerity lining the potentially zany story.
But either way, it's a genus that Murray knows how to handle. There are few who can apply the same gravitas to something like the riotous Caddyshack as to the reverberating Lost in Translation. Having won it with everything except an odd Garfield, Murray has earned fans' trust either way. Straight comedy, heavy drama, or something in between (such as all of Murray's Wes Anderson work), Rock the Kasbah already has promise.
More:
'The Monuments Men' Assemble!
'Neighbors' Shows a Different Side of Rogen and Efron
Jared Harris Joins 'The Man from U.N.C.L.E.'
Follow @Michael Arbeiter
| Follow @Hollywood_com
---
From Our Partners:


40 Most Revealing See-Through Red Carpet Looks (Vh1)


15 Stars Share Secrets of their Sex Lives (Celebuzz)