Bill Murray's Will Do the 'About a Boy' Thing in 'St. Vincent De Van Nuys'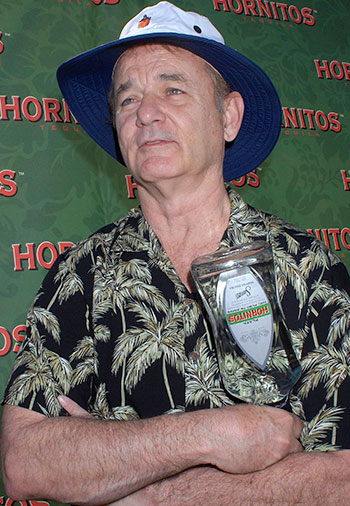 A Bill Murray movie circa 30 years ago and a Bill Murray movie of the present era are two entirely different, equally wonderful animals.
Projects of the legendary comedian/dramatist don't often come without an ample dose of enthusiasm — when you hear that Murray is headlining a new picture, be it a historical biopic like Hyde Park on Hudson, any of his numerous Wes Anderson advents, or the latest announcement of the Weinstein Company's St. Vincent De Van Nuys, you're bound to develop immediate interest.
Deadline reports that in the new movie, written and directed by Ted Melfi, Murray will take on the begrudging (and questionable) mentor role, something quite befitting of the actor in his modern incarnation. Murray's character, a cranky and corrupt old loon, plays a paternal figure to his fatherless 12-year-old neighbor, learning from the boy as much as he ends up teaching him. It's a well-tread territory, for sure, but it's Murray's involvement that makes this seem like certain magic.
Murray immortalized the egotistical jerk persona in the comic classic Groundhog Day, and has come to perfect the melding of dark comedy and sad, humanistic character exploration in the likes of Lost in Translation and Broken Flowers. While writer/director Melfi has stuck strictly to shorts (and largely to producing) up to this point, the man behind the new movie looks to engage a heartfelt, sincere story, which was reportedly inspired by the death of his brother.
And as evident by Lost in Translation and his triumphant turns in each Anderson foray, nobody can balance the light with the dark like Murray.
[Photo Credit: Tim Boyles/Getty Images for Beam Global]
More:
Ryan Gosling Looks… Different in the 'Only God Forgives' Poster
Scarlett Johansson: How She Captured 'the Essence' of Janet Leigh in 'Hitchcock'
Philip Seymour Hoffman to 'Master' Director: 'You and Your Stupid Camera' — EXCLUSIVE VIDEO
From Our Partners:

'Twilight: Breaking Dawn 2' Scores a HUGE Win (Moviefone)

Best (and Worst!) Movie Plot Twists Ever
(Moviefone)