'Bond 23' Finally Gets A Release Date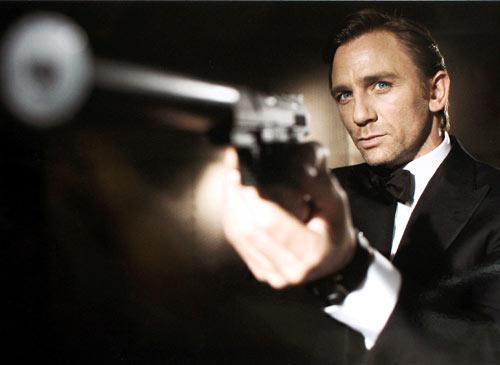 After 2010 proved to be the year that stopped 007 in his tracks, we're kicking off 2011 right. MGM announced today that they will indeed move forward with another film featuring our favourite (British) secret agent. Bond 23 goes into production in late 2011 and will release worldwide on November 9, 2012. Last spring, the production was delayed, leaving us nervous about the future of the beloved character. Then it was canceled, which sent us into a downward spiral of depression. Then Kate Winslet came to the rescue, saying it was "still happening,", causing us to wonder whether or not we can trust her.
Now thankfully we can all sleep easily knowing that we do in fact live in a world where Kate Winslet does not lie, and Bond 23 — to directed by Sam Mendes from a screenplay by Neal Purvis, Robert Wade, and John Logan — will, indeed, happen (pending the world doesn't end with all these birds falling from the sky).
As of right now, the still-untitled film faces only Universal Pictures Ouija feature, which just landed McG as its director. No competition for the suave Mi6 operative…
Source: Deadline