Bond 23 Is Officially 'Skyfall,' Javier Bardem and Ralph Fiennes Confirmed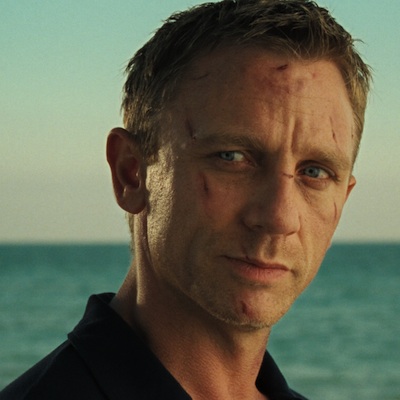 If you've been following the development of Bond 23, most of what went down at this morning's press conference (an tradition for every James Bond flick ramping up for production), but who doesn't love confirmations? All these months of Internet speculation finally pay off!
Producers Michael G. Wilson and Barbara Broccoli introduced director Sam Mendes (American Beauty, Road to Perdition, Revolutionary Road), and the eclectic ensemble cast, including Daniel Craig and Judi Dench, returning as Bond and M respectively, and series newcomers Javier Bardem, Ralph Fiennes, Naomie Harris, Bernice Malohe, Ben Whishaw and Albert Finney.
The biggest reveal of the morning was the film's mysterious title: Skyfall. The press conference wouldn't have been a success unless we walked away with something to continue speculating about.
Also confirmed were Bardem as the film's villain (which we heard was a lock last month) and Naomie Harris, as a field agent named Eve (a rumor that started trickling out in July). According to Harris, Eve will be featured in many an action set piece, and may have a surprise hidden up her sleeve. Fresh faced Malohe will play Severin, a "glamorous, enigmatic character," while Fiennes and Whishaw's characters are still unknown. A little tidbit for movie buffs: Roger Deakins, the esteemed cinematographer behind True Grit, and No Country for Old Men and Mendes own Revolutionary Road, will shoot the film. Pretty much a guarantee the movie will look pretty.
Few other details were revealed, as the creative team is keeping the secrets behind Bond 23 close to their chest. But there was one juicy piece of info that weaseled its way out: Skyfall will be a stand alone adventure, not directly tied tot he QUANTUM plot set up in Casino Royale and Quantum of Solace. I don't know if I 100% believe that, but for now, take the producers' word for it.
Skyfall is scheduled to hit theaters October 26, 2012 in the UK and November 9 in the US.
Source: via Playlist
="font-style:>