The Boston Marathon Bombing Will Get the Movie Treatment by 'The Fighter' Writers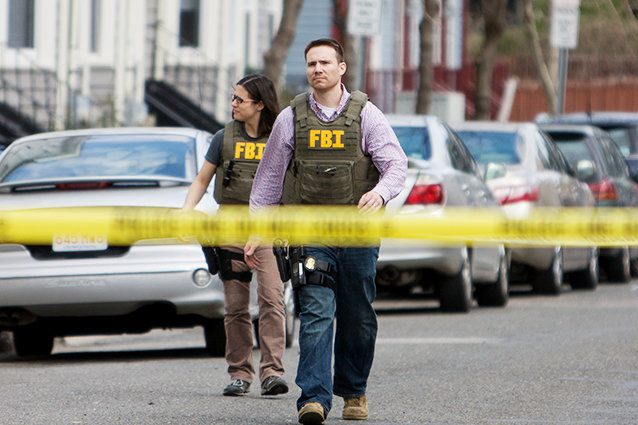 It feels odd to think that the Boston Marathon bombings occurred less than three months back. Odd because while feeling vaguely distant — as an overwhelming tragedy the likes of which many of us, the fortune ones, still find difficult to conceive can happen in our hometowns — the event carries a vividly ever-present identity. It is, like each of the recent horror stories to befall our country in the past year, a consistent inhabitant of our conscious and unconscious thought. As such — so naturally, in fact, that it almost feels like we've heard this news already — we find ourselves facing a developing film, from The Fighter screenwriters Eric Johnson and Paul Tamasy, bent on depicting the story that took Boston on April 15.
And while criticisms are wont to surface about the project being "too soon," about filmmakers and studios wanting to cash in on human grief, we point out that it would be dishonest to ignore the event altogether. Having penned a proverbial love letter to the Massachusetts capital with The Fighter, Johnson and Tamasy are likely to paint a second picture of a shining, powerful city in this new project, for which they have acquired the adaptation rights to the developing book Boston Strong, presently being written by journalists Casey Sherman and Dave Wedge.
Reservations about such delicate material, especially in the immediate wake of their occurrence, are understandable. Oftentimes, filmmakers do jump the gun in the attempt to bring certain real world tragedies to the screen. But we have reached an era where candid, biting film projects not only pay tribute to the events they capture, but also provoke conversations about them, their effects, and their causes. And while sensitivity is important, this sort of dialogue is the most necessary avenue to take following events like these.
Follow Michael Arbeiter on Twitter @MichaelArbeiter | Follow hollywood.com on Twitter @hollywood_com
More:
Boston Bombing Delays 'American Hustle'
President Obama on Boston Bombing
Bradley Cooper, Dropkick Murphys Help Boston Bombing Victims
---
From Our Partners


Stars Pose Naked for 'Allure' (Celebuzz)


20 Grisliest TV Deaths of 2012-2013 (Vulture)