'Bourne' Director Doug Liman Helming 'All You Need Is Kill'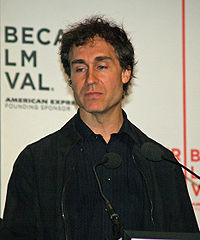 Doug Liman's name has been associated with Warner Bros' sci-fi novel adaptation All You Need Is Kill since early this summer, but it has now been officially confirmed that the director of Jumper, The Bourne Identity, and Swingers has signed on to helm the project, described as "Starship Troopers meets Groundhog Day."
That means Liman is officially off Warner Bros' in-development The Three Musketeers, which was likely going to lose out to Summit Entertainment's version anyway, since director Paul WS Anderson is already casting his own adaptation of the Alexandre Dumas novel.
All You Need Is Kill follows a young solider who dies in battle against a relentless alien invasion force, only to wake up the next morning to fight another day.  And another.  And another.  As the recruit realizes he is trapped in some kind of infinite time loop, he begins to approach the battle like a video game, eventually transforming from a poor fighter into a powerful warrior in his repeated attempts to change his future.
Warner Bros. acquired screenwriter Dante Harper's adaptation of Hiroshi Sakurazaka's 2004 novel in a seven-figure spec deal earlier this year, and though there's no talk of a rewrite, it has been suggested that the script badly needs one.  There's no set budget yet either, though obviously a movie of this kind would carry a hefty FX price tag if it's to be done right.
While it's still too early to be talking about a cast, All You Need Is Kill could provide an interesting opportunity for a number of up-and-coming young actors looking to play the lead ('Kiji Kiriya' in the book but an Anglicized 'Billy Cage' in the script).  The part requires someone with a bit more brain than brawn, perhaps Aaron Johnson or Jamie Bell.  And it's an exciting opportunity for Liman, who would've been great for The Three Musketeers but wasn't fast enough on the draw.  Having seen a number of his films, I know this sci-fi studio tentpole is going to be in capable hands, whether the script is 'Grade A' material or not.
Source: /Film