Box Office: Can Arnold Schwarzenegger's 'The Last Stand' Stand Against 'Zero Dark Thirty'?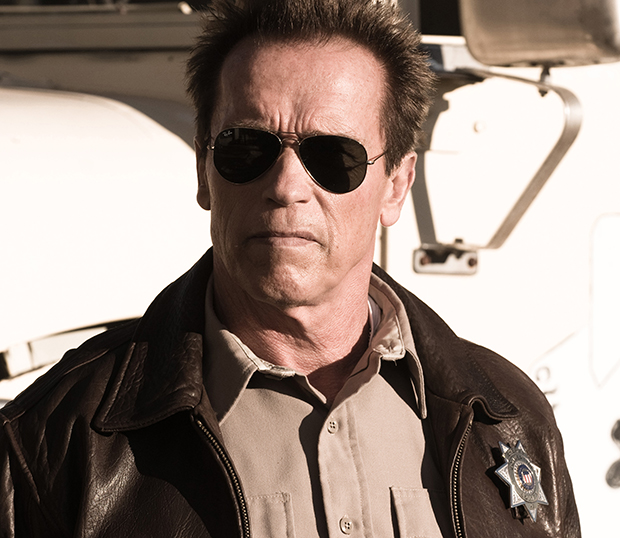 Three newcomers hit theaters this Martin Luther King weekend as two action stars and couple of very scary little girls will try to dethrone reigning champ Zero Dark Thirty.
Sony's Zero Dark Thirty has dominated the movie marketplace ever since its wide debut last weekend and has been averaging a very solid $2 million per day in the mid-week derby and around $31 million in the Friday through Wednesday period. This makes it a very formidable rival for the new films entering an unusually strong mid-January lineup and the film could earn in the high teens this weekend. Clearly, theaters are overflowing with testosterone laden R-rated movies including the aforementioned ZD30, Gangster Squad and Django Unchained, but that hasn't stopped others from entering the arena this weekend with both Mark Wahlberg and Arnold Schwarzenegger throwing themselves into the fight.
Next up, Pan's Labyrinth's visionary director Guillermo del Toro presents the PG-13 rated supernatural thriller, Mama in 2,647 theaters. Starring ZD30's Golden Globe winner Jessica Chastain and Nikolaj Coster-Waldau as a couple who take in a pair of his nieces who were left alone in the woods for five years – and then of course all kinds of creepy situations ensue. Universal Pictures is expecting a low to mid-teen gross for the holiday weekend for this, the only new PG-13 film of the bunch. Keep in mind horror movies often perform well beyond studio projections, just look at Texas Chainsaw 3D's $21.7 million debut from two weeks ago!
Mark Wahlberg is quickly becoming the January action "go to" guy with last year's R-rated actioner Contraband earning $24.3 million over the 3-day portion and $28.8 million for the 4-days of Martin Luther King weekend. Twentieth Century Fox will try to repeat that magic (in 2,620 theaters) with Broken City, also starring Les Miserables' Russell Crowe as a corrupt mayor who double crosses an ex-cop played by Wahlberg. In his first solo directing effort Allen Hughes (who along with his brother Albert directed Menace II Society and Dead Presidents), brings his gritty & intense style to the proceedings. This is a much more competitive MLK weekend (which falls a week later this year) landscape for action movies than it was last year when the number two film was a 3-D version of Disney's Beauty and the Beast and Mission: Impossible – Ghost Protocol was in its fifth weekend, but never underestimate the solid draw of the revenge driven action flick. However, a likely gross in the low teens is in the cards for the film.
Also entering the race in 2,913 locations is "The Governator," Ah-nold Schwarzenegger, in the R-rated action crime thriller The Last Stand from Lionsgate which is his first true starring vehicle (The Expendables 1 & 2 being ensemble pieces) since the early 2000s. Many are speculating as to whether or not this will be his "Last Stand" as an action star or a return to form for the aging, but still imposing action icon. The film also boasts Jackass star Johnny Knoxville as a demographic generational gap-bridger and sidekick for the ex-California Governor. The studio is anticipating a 4-day (Friday – Monday) gross in the low teen millions.
Notable holdovers will include Warner Bros.' Gangster Squad which has held steady in second place mid-week and could nab a spot in the top five this weekend and Weinstein Co.'s acclaimed Silver Linings Playbook which expands nationwide from 810 theaters into 2,523 locations this weekend.
Year-to-date box office and attendance stand at nearly 22% ahead at the same point last year.
More:
Jaimie Alexander Talks 'The Last Stand': Action, Comedy, and Korean Food — VIDEO
Why Schwarzenegger Took on 'The Last Stand': 'This Is What the Fans Want to See'
Arnold Schwarzenegger Assembles His 'The Last Stand' Team — EXCLUSIVE PIC

100 Hottest Women of the Century: Do You Agree?