'Evil Dead' Takes on 'G.I. Joe' at the Box Office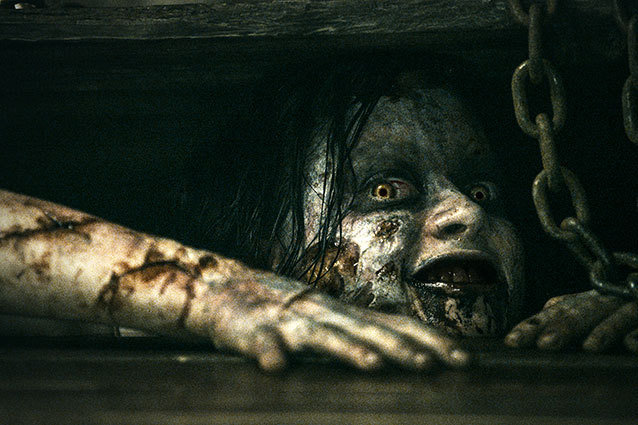 The month long countdown to the official start of the summer movie season on May 3rd with the opening of the much-anticipated Iron Man 3 starts this weekend with two newcomers.   This weekend we give the edge to the re-boot of Sony's Evil Dead over Paramount's solid performer G.I. Joe: Retaliation (in its second weekend) with both expected to earn in the realm of $20 to $22 million this weekend. 
This new Evil Dead has only a $17 million reported budget, so not a bad profit margin in store for the update of the 1981 Sam Raimi horror classic titled The Evil Dead.  Who knows, perhaps it could go a bit higher with some truly creepy trailers making the rounds on TV and in theaters.  R-rated horror movies are pretty consistent performers at the box office and therefore it could earn a bit more than the tracking suggests.
This will make Fox's The Croods the likely third place favorite this weekend (its third in theaters) after crossing the $100 million mark on Wednesday and battling with G.I. Joe for the first place spot in the mid-week derby.  As such, the family film juggernaut should earn in the high teens and take its place among the few first quarter box office hits and remains the only real family film (with appeal to younger kids) in the marketplace.
The re-release of Steven Spielberg's 1993 box office mega-hit Jurassic Park in 3-D is tougher to predict, but tracking indicates that it will earn about $15 million for a fourth place debut.  The film will open in 2,770 theaters and in IMAX and will have huge appeal to those who have never seen the 2o year-old classic in a theater on the big screen. 
Some interesting facts according to distributor Universal: The conversion process (to 3-D) took more than 700 artists over nine months to complete.  Seeing the images in the original film in this format has been exciting and beneficial for Spielberg and the studio as they embark on the next chapter in the series, Jurassic Park 4.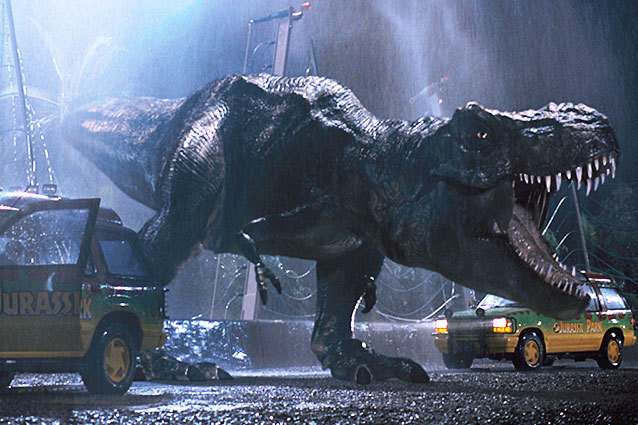 Finally, Tyler Perry's Temptation should round out the Top 5 with a second weekend gross in the low teens in its second weekend of release and a total gross in the $40 million range by Sunday night.
[Photo Credit: Tri-Star, Universal Pictures]