A 'Fast & Furious' Memorial Weekend May Cause a Box Office 'Hangover'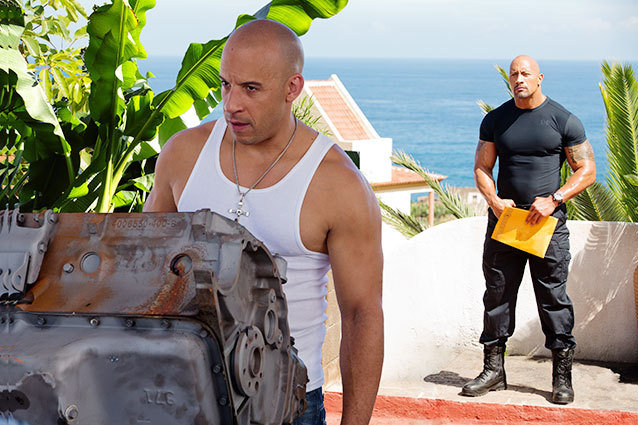 If there was ever a summer weekend that had the chance to break into the record books, it is this year's Memorial Weekend which is shaping up to be blockbuster on all levels! Not only do we have three major newcomers hitting the nation's multiplexes, we have a slew of high-powered holdovers still in the mix that could propel the weekend's overall 4-day (Friday through Monday) revenues higher than 2011's record breaking $276.75 million when The Hangover Part II, Kung Fu Panda, Pirates of the Caribbean: On Stranger Tides, Bridesmaids & Thor took audiences by storm. This year's combo of Fast & Furious 6, The Hangover Part III, Epic and the continued strength of Star Trek: Into Darkness, The Great Gatsby and Iron Man 3 will be irresistible to audiences looking for a fun time at the nation's movie theaters over the extended holiday frame.
The new releases (and the overall weekend) should be led by Universal's sixth installment of the massively successful Fast and Furious franchise. A frenetic, fast-paced action film, Fast & Furious 6  is the very definition of the summer popcorn movie and as such will easily draw a massive multi-demographic audience. Featuring Vin Diesel, Dwayne Johnson & Michele Rodriguez and the rest of the popular cast doesn't hurt either. The studio has set expectations for an $80 plus million four-day total, but we think it could go much higher. Either way it should put the peadal to the metal and lead the Memorial weekend hit parade.
Not to be outdone, the Wolfpack is back in the final installment of director Todd Philips Hangover trilogy as Warner Bros.' The Hangover Part III hurls itself back into theaters. Bradley Cooper, Ed Helms and Zach Galifianakis reprise their roles in the last part of one of the most popular R-rated comedy franchises of all-time. The film got a jump on the weekend generating $3.1 million in Thursday late-night shows and should take in somewhere between $65 and $70 million in its first five days (Thursday through Monday) in theaters.
If that wasn't enough, families will finally get their due with Fox and Blue Sky Studios' original family animated film Epic in 3-D featuring the voices of Amanda Seyfried, Josh Hutcherson & Colin Farrell. The marketplace has been in dire need of a PG-rated family film and Epic should fit the bill nicely and grab up about $40 million plus for the holiday weekend.
Follow Paul on Twitter @PDergarabedian | Follow Hollywood.com on Twitter @Hollywood_com