'G.I. Joe: Retaliation' Will Blast its Way to Top of Easter Box Office!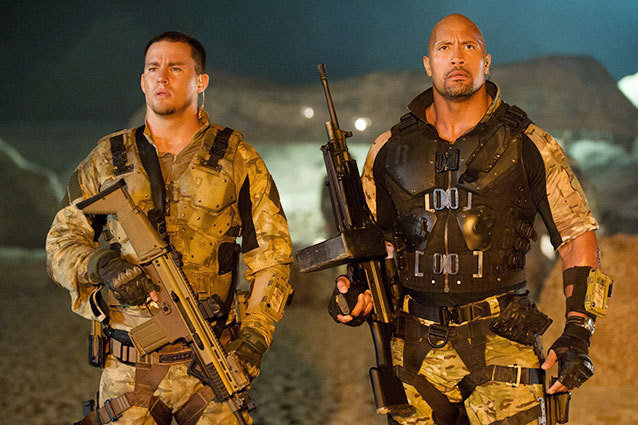 In a sudden reversal of fortune for the action movie genre, it looks like Paramount's  G.I. Joe: Retaliation will do for the genre what Olympus Has Fallen did last weekend: draw moviegoers in big numbers. 
After a string of flops aimed at the action crowd in 2013, it looks like the testosterone-driven action flick is back and the sequel to 2009's G.I. Joe: The Rise of Cobra (with a debut of $54.7M) aptly named G.I. Joe: Retaliation should easily top Easter weekend with around $47 million for the 3-day portion (Friday-Sunday) of the debut.  The film opened officially on Thursday and the additional day will take advantage of the fact than many schools and businesses will be closed on Good Friday.  The film boasts the action star triple-play of Dwayne Johnson, Channing Tatum and Bruce Willis and this should draw in a nice mix of both male and female (and older and younger) audiences to the multi-plex.  See a Ninja Battle sequence from the film in the video clip below:
Last weekend's number one film The Croods from Fox and Dreamworks Animation has been performing like a caveman on steroids during the mid-week derby taking in a whopping $5 million on Tuesday alone.  In the wake of a solid $43.6 million debut, an expected high $20 million second weekend should place it firmly in second place as it nears the $90 million mark in N. America by Sunday night.
RELATED: 'The Croods' Finds First Place, 'Olympus Has Fallen' Steals Second at Weekend Box Office
This will leave it up to Mr. Box Office Consistency, Tyler Perry to take third place with the debut of Lionsgate's Tyler Perry's Temptation with a gross in the high teen millions.  Starring Vanessa Williams, Kim Kardashian and Lance Gross, this sort of updated riff on Indecent Proposal tells the tale of a married woman's temptation by a handsome billionaire and her resultant reckless behavior and its after-effects.  With a loyal following and solid fanbase, director Perry's box office performance is always assured, if not in the number one spot at least profitable time after time.  Women will certainly be the target for this nicely counter-programmed alternative to G.I. Joe.
This will place last weekend's surprise hit Olympus Has Fallen from FilmDistrict on a collision course with newcomer The Host from Open Road Films in a dust up for the fourth and fifth spots in the $15 million to $17 million range. 
Olympus earned about $10 million more than anyone expected with the Gerard Butler action drama taking in an impressive $30.4 million last weekend for a second place debut.  Even the mid-week numbers are strong with over $3 million on Tuesday alone and an expected total nearing $60 million by the end of the weekend. 
Twilight's Stephenie Meyer brings her latest effort to the big screen as The Host starring Saoirse Ronan (The Lovely Bones, Hanna), Max Irons (Red Riding Hood) and Jake Abel (The Lovely Bones, I Am Number Four) opens in over 3,000 theaters this weekend.  With strong appeal to young adults, the PG-13 romantic adventure will draw mainly teen girls and hopefully even more than a few Twilight fans to theaters over the Easter weekend frame.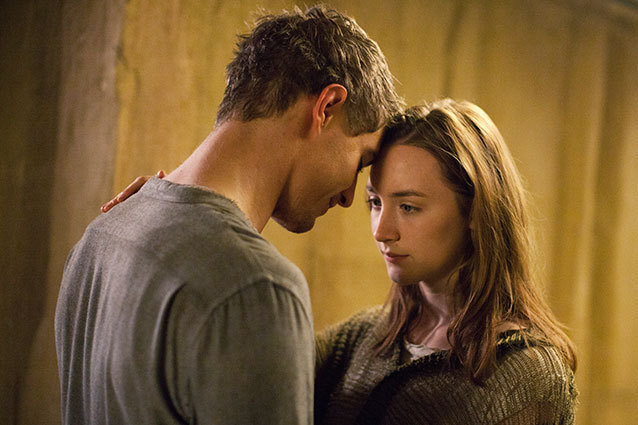 Year-to-date revenues are still lagging 13% behind last year , but it seems that we are starting to see some momentum kicking in at the box office as we head toward the start of the summer movie season in about a month…and that's good news!
[Photo Credit: Paramount Pictures; Open Road Films]