'Iron Man 3' Set for $125M Debut: How It Fits with Superhero Trends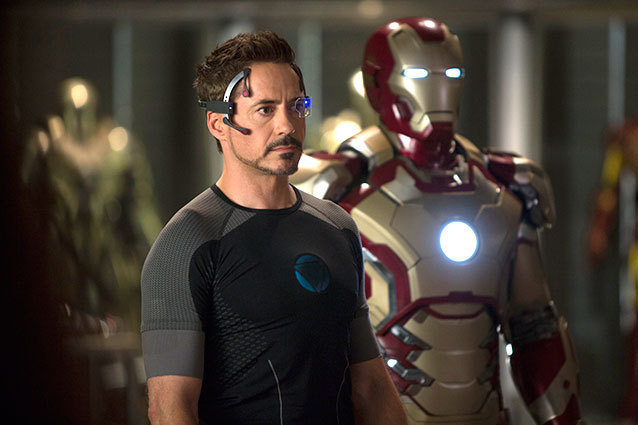 With Disney's release of Marvel Comics' much anticipated  Iron Man 3 starring Robert Downey, Jr. just three weeks away, speculation as to its opening weekend performance is already running rampant.  Certainly $100 million plus for the May 3 through May 5 Friday through Sunday frame is in the box office cards: the original Iron Man back in 2008 pulled in an impressive $98.6 million (plus $3.5M in Thursday previews) and 2010's Iron Man 2 posted an even stronger $128.1 million opening.  Tracking surveys currently point to a $125 million debut for Iron Man 3.  While it's much too early to get a truly accurate number, that sounds like a pretty safe bet and could even be a bit on the conservative side and we are likely to see that number rise as we get closer to the release date.
Interestingly, last year's The Amazing Spider-Man was projected to earn $125 million in its first six days over the extended Fourth-of-July weekend and wound up with $136.1 million for its first six days in wide release. 
RELATED: 'Amazing Spider-Man': What 'Tracking for $125 Million' Actually Means
Even more striking (and monumental) was the $207.4 million all-time record breaking opening weekend for 2012's Marvel's The Avengers.  Opening weekend speculation started months before the film's release with numbers starting out as "low" as $125 and then as the release date got closer and closer the speculated number kept going up.  The number about two weeks prior to the film's release was $150 million and then suddenly in the home stretch about a week before the film's release in North America, the international number of $178.4 million in 39 international territories upped the ante and drove the projection up into the $175 million to $180 million range.  In the final couple of days before the domestic Friday May 4 release date there were even some grumblings of an unthinkably huge $200 million opening weekend and, of course, that's exactly what happened.
RELATED: 'The Avengers' Posts Huge Global Box Office!
This takes us back to Marvel's latest potential box office juggernaut, Iron Man 3 and yet another chance to go through the ups and downs of opening weekend speculation in the days leading up to the film's release.  Will it earn the $125 million that is now the magic number?  Will it wind up higher or lower?  What do you think Iron Man 3 will earn in its opening weekend?
MORE:
'Evil Dead': Horror Remakes Continue To Slay The Box Office
What Happened to 'The Host' at the Box Office?
Record Box Office Year For 2012 
---
From Our Partners:


Eva Longoria Bikinis on Spring Break (Celebuzz)


33 Child Stars: Where Are They Now? (Celebuzz)