Box Office: 'Monsters University' to Take on 'The Heat' & 'White House Down' This Weekend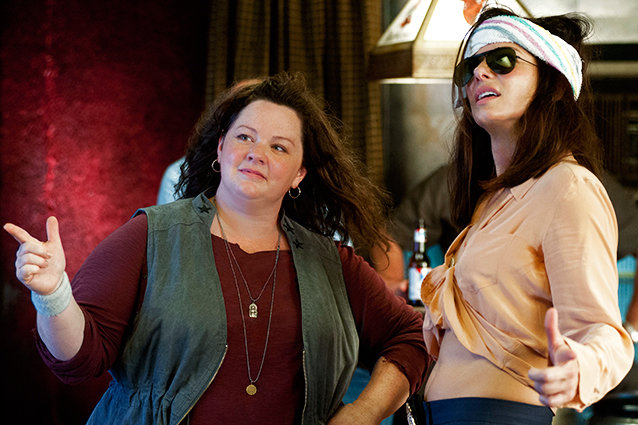 Another big weekend in store as two newcomers face off against the sophomore frames of Pixar/Disney's animated G-rated juggernaut Monsters University and Brad Pitt in Paramount's World War Z. There will clearly be lots of star power in movie theaters with the debut of the rarest of all movie genres, the female buddy cop movie as realized by Sandra Bullock & Melissa McCarthy's in Fox's R-rated comedy The Heat along with Channing Tatum & Jamie Foxx in the PG-13 non-stop action yarn White House Down from Sony.
We give the edge to Monsters University based on the traditionally low second weekend drops that Pixar films typically enjoy (27% for Monsters, Inc. – 34% for Finding Nemo – 44% for Cars – 35% for Up) and even with a 44% drop, that would translate to a $46 million weekend and a virtually assured first place finish.
However, The Heat has come on strong in pre-release tracking and though a high $20 million debut is projected we think it could go a bit higher based on expected strong word-of-mouth and of course the genius casting of the two leads and the box office magic brought to bear by Bridesmaids director Paul Feig.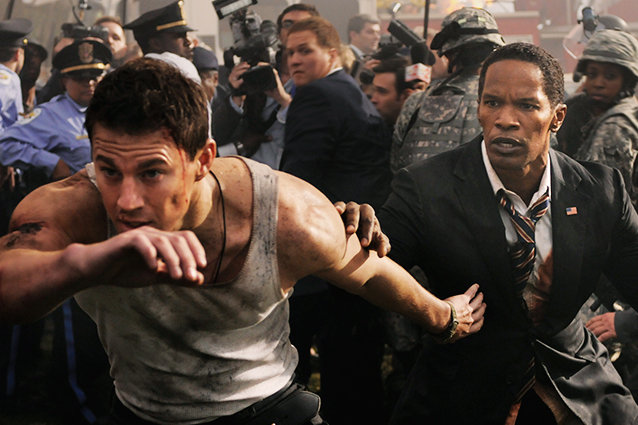 Also making its debut is White House Down and along with it another stroke of casting genius As Jamie Foxx as the President of the United States and Channing Tatum as a Secret Service agent candidate find themselves in a White House under siege action thriller. Independence Day director Roland Emmerich hasn't lost his touch for creating an effective and taut action movie and the chemistry between the leads adds to the fun. An expected gross in the mid $20 millions is what tracking seems to indicate, but lately we've seen films performing higher than the early indicators suggest and this could be another example.
Of course Brad Pitt will not take this lying down and even a 50% second weekend drop would give his World War Z a $33 million performance that could land it right in the thick of a second place battle. Strong mid-week grosses suggest that audiences are digging the movie and telling their friends as well.
Warner Bros.' Man of Steel will also be a factor in all of this action with a low $20 million performance expected in its third weekend of release thus pushing its domestic total closer to $250 million by Sunday night.
Next week Fourth-of-July heats sparkles with the debuts of Despicable Me 2 from Universal and The Lone Ranger from Disney both opening on Wednesday, July 3.