'Monsters University' to Hold Box Office Master Class This Weekend in Debut against 'World War Z'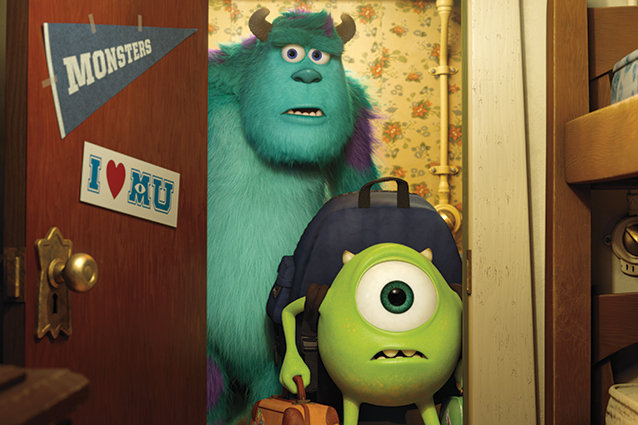 The Pixar/Disney animated films represent one of the most consistently performing movie brands in history and who can argue? Thirteen films, thirteen number one debuts, $3.3 billion in domestic box office, $7.7 billion in worldwide box office spanning a 18 year period since the first Toy Story film opened in theaters over the Thanksgiving holiday in 1995. This weekend will add number fourteen to this "pixar perfect" track record as the prequel to 2001's Monsters, Inc. (which had a $62.57M opening weekend), the aptly titled Monsters University debuts in a whopping 4004 theaters and is expected to open with at least $70 million.
This means that second place should go to Warner Bros.' massive Superman hit Man of Steel, which has already banked an impressive $161.8 million in North America after just 7 days of release. A gross in the mid to high $50 million range will be needed to fight off some very aggressive zombies and a very determined Brad Pitt in Paramount's much-discussed World War Z in 3607 theaters. Marc Forster (Quantum of Solace, Monster's Ball) helms the taut and intense PG-13 action vehicle based on the book by Max Brooks and really delivers the goods. This despite a slew of press reports over the past several months taking the film to task for its budget (reportedly over $170 million), delays and re-shot endings.
An expected gross of around $50 million is expected (and land it in third place), but the film should remain a consistent performer as great word-of-mouth is likely to overshadow all the negative press reports that have been thrown its way. In addition, solid international revenues should work to offset that massive budget in short order.
Sony's This is the End and Lionsgate's Now You See Me will continue to draw audiences as well in what should be yet another solid weekend at the summer box office.