Box Office Update: 'Oz' Earns $24.1 Million on Friday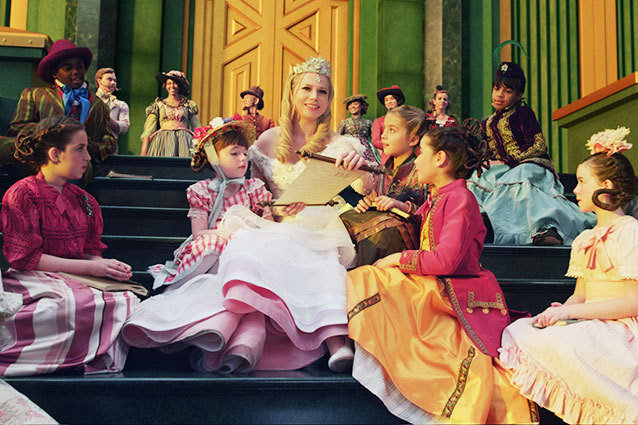 Taking in $24,113,000 in 3,912 theaters (according to official Disney estimates), Oz the Great and Powerful is off to a solid start and should give the industry its first $70 million plus weekend debut of 2013.  The Friday number looks very promising and the family-friendly PG-rated film should see a big increase in its Saturday revenues due to the increased availabilty of kids and their parents at the multi-plex.  By the end of the weekend this should put the film possibly in the $75 million range or even higher (into the $80's) if the aforementioned families show up in bigger than expected numbers.
RELATED: 'Oz The Great and Powerful' to Work Box Office Magic
In any event this may be just the shot in the arm that the Hollywood needs right now with revenues and attendance lagging far behind last year at this point.
Friday's Top 5 Looks Like This:
1. Oz the Great and Powerful – $24,113,000
2. Jack the Giant Slayer – $2,520,000/$36,311,000 to date/Wk. 2
3. Dead Man Down – $1,830,000/1,830,000/Wk. 1 – Likely $5M for weekend
4. Identity Thief – $1,800,000/$112,000,000 to date/Wk. 5
5. 21 and Over – $1,640,000/$13,400,000 to date/Wk. 2
[Photo Credit: Disney]
---
From Our Partners:


40 Most Revealing See-Through Red Carpet Looks (Vh1)


15 Stars Share Secrets of their Sex Lives (Celebuzz)